Valid at Renault Group and Stellantis Hyvolution
The 2023 edition of the Hyvolution show takes place from yesterday until tonight at the Porte de Versailles in Paris. With around 400 participants and brands, the event brings together key players in the hydrogen ecosystem. As an energy source, hydrogen should play a major role in mobility in the coming years. Admittedly, like Volkswagen, until recently many car manufacturers did not consider hydrogen relevant for private cars. On the other hand, many have already bet on hydrogen for utility vehicles. The Hyvolution show will demonstrate this, especially with the strong presence of Renault Group and Stellantis. Seizing the opportunity, the two groups will present vehicles already in service, with which they intend to garner a large number of orders.
Presented under the banner of Renault Group Hyvia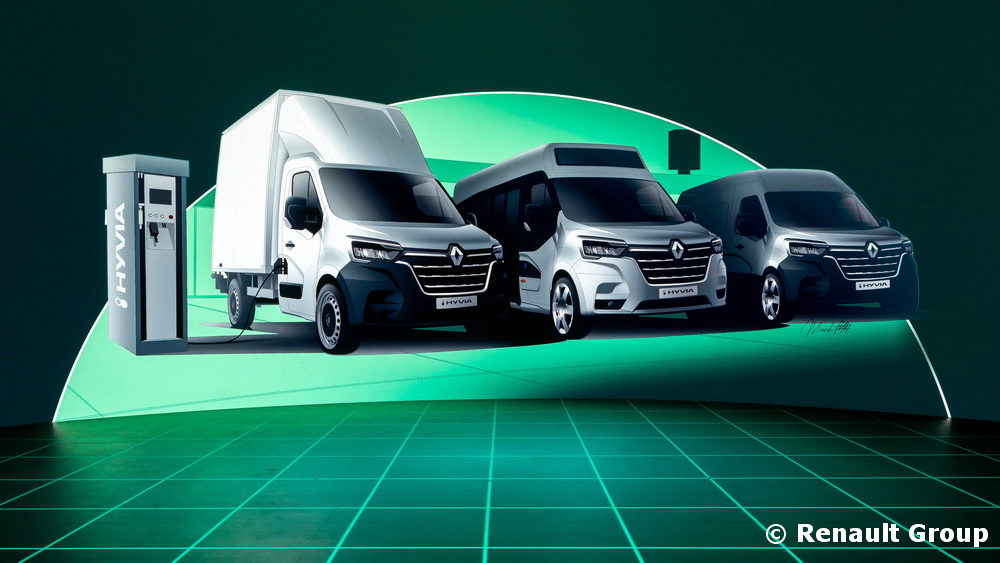 The Renault Group is participating in the Hyvolution show under the banner of Hyvia, a joint venture with Plug Power. In 2023, Hyvia will already fully implement its full ecosystem dedicated to hydrogen mobility. Its plant in Flints is accelerating its growth with the expansion of its fuel cell assembly line. Construction of an electrolyser for low-carbon hydrogen production is also underway, and an assembly line for H2 filling stations is being commissioned. Today, Hyvia offers a range of solutions to maximize the use of hydrogen vehicles while optimizing operating costs. It also offers hydrogen refueling and refueling solutions. Green hydrogen refueling solutions for car or fleet. Hyvia also deploys H2 charging stations to increase customer operational autonomy and energy independence.
Renault Master Van H2-Tech is the leader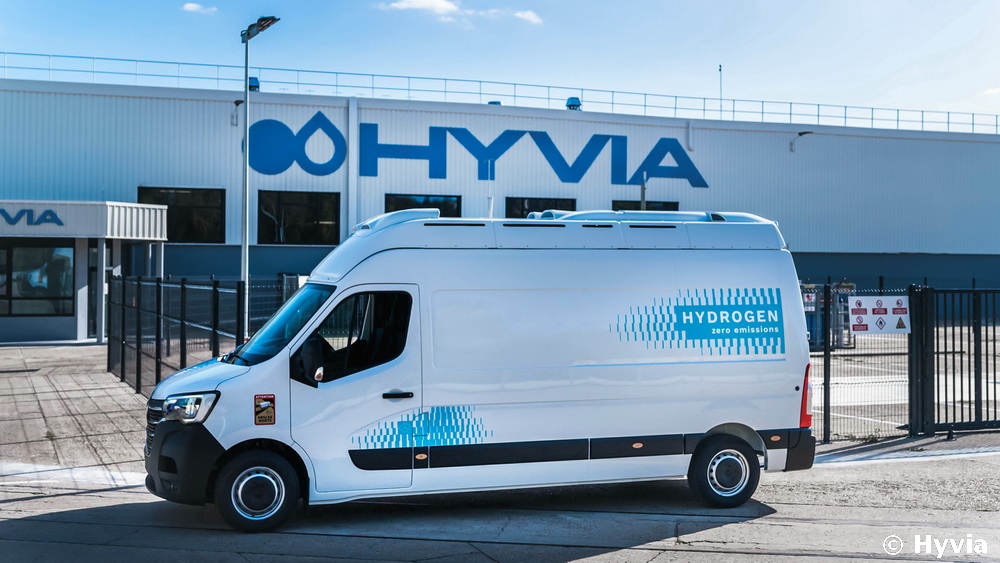 Of course, Hyvia also offers a range of all-purpose utility vehicles in the Hyvolution. A series led by the Renault Master Van H2-Tech hydrogen van. The car is already on the road in early 2023. Renault Master Van H2-Tech has a 57 kW electric motor. A 30 kW fuel cell and a 33 kWh battery power this engine. 12 m minibus3 Due to its size, the Master Van H2-Tech is perfectly adapted for the transportation of goods and parcels. In addition, its height of 1.80 m allows standing up inside. With a range of 400 km, it perfectly meets the intensive use needs of professionals. This is even more so since the charging time is limited to only 5 minutes.
Hydrogen is a big problem for Stellantis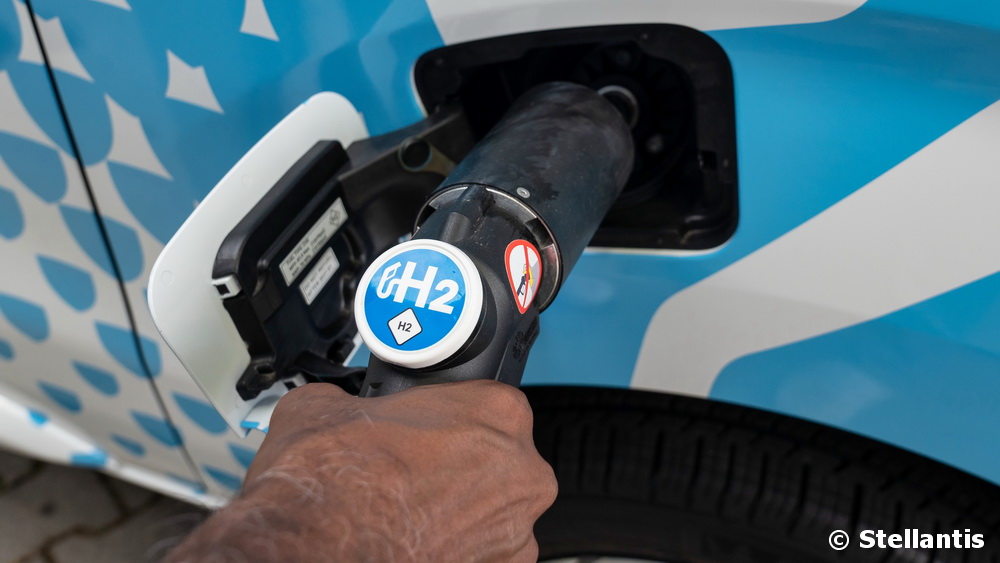 For Stellantis, hydrogen is a key challenge to support its professional customers in the energy transition. At the heart of its electrification strategy, it also contributes to its commitment to carbon neutrality by 2038. Stellantis, the first manufacturer to commercialize hydrogen cars in series, participates in numerous roundtables at Hyvolution. He also uses the show to meet industry players and potential clients. The Stellantis hydrogen offering is designed for professionals" big wheels » which has an autonomy of 400 km. This is without compromising the vehicle's payload capacity (1000kg payload). Finally, Stellantis used the show to formalize a partnership with Engie to facilitate the supply of hydrogen to professionals. In this context, Engie Stellantis will offer its customers hydrogen refueling stations adapted to the size of its fleet.
Peugeot e-Expert and Citroën e-Jumpy Hydrogen were introduced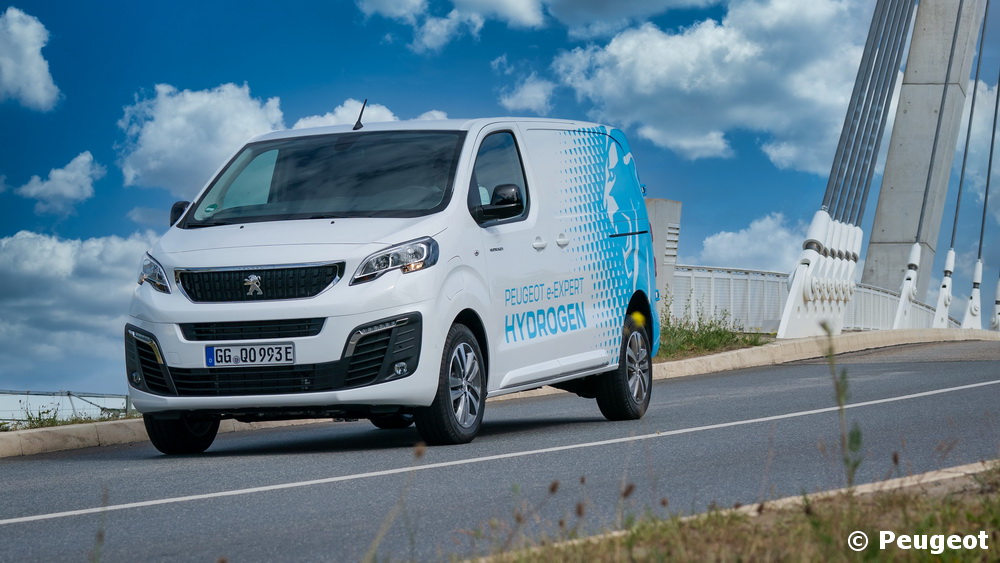 Stellantis relies on Peugeot e-Expert Hydrogen and Citroën e-Jumpy Hydrogen, which will be launched in 2021. Two models on full display at Hyvolution 2023. EMP2 module is based on multi-energy. platform, these two 100% electric cars use next-generation technology. Thanks to the innovative system unique to the Stellantis group, they have two sources of electrical energy. This system combines a 10.5 kWh rechargeable battery with a hydrogen fuel cell. The two energy sources combine to power a 100 kW electric motor. The hydrogen tank located under the rear floor does not touch the cargo area of ​​the two cars. Thus, the latter have the same loading volume as the diesel and battery electric versions.