interest in new cars is much less
Car dealers in Luxembourg have mixed results from the first week of the Autofestival. The customer is very careful.
Intermediate balance
Car dealers in Luxembourg have mixed results from the first week of the Autofestival. The customer is very careful.
In the former GDR, car buyers had to wait up to 15 years before receiving the Trabant they ordered. While we are still a thousand leagues away from such delivery times in Luxembourg today, they have lengthened significantly since the pandemic.
---
---
Delivery time: up to one year and more
"Sometimes it can take more than a year," said Mark Marks, sales manager at the Kruft garage in Echternach. This applies to both electric cars and vehicles with combustion engines. Depending on the constellation of certain equipment characteristics and special requests, there can be big differences.
Sometimes very long delivery times are just one of the many problems car dealerships are currently facing. More important is the perceived reluctance of buyers or non-buyers. Because so far, the car festival, which started a week ago, is quite a difficult event, according to the statements of car dealers.
"This is the first year after Covid and cannot be compared to the year before Covid," explains the sales manager of the Echternach dealership. As for the visitors to the car festival, Mark Marks explains that there is still a lot of room for improvement and, despite everything, he is still quite satisfied with the sales so far, given the conditions.
Autohaus Renault Cloche d'or you can get more information.
Photo: Alain Piron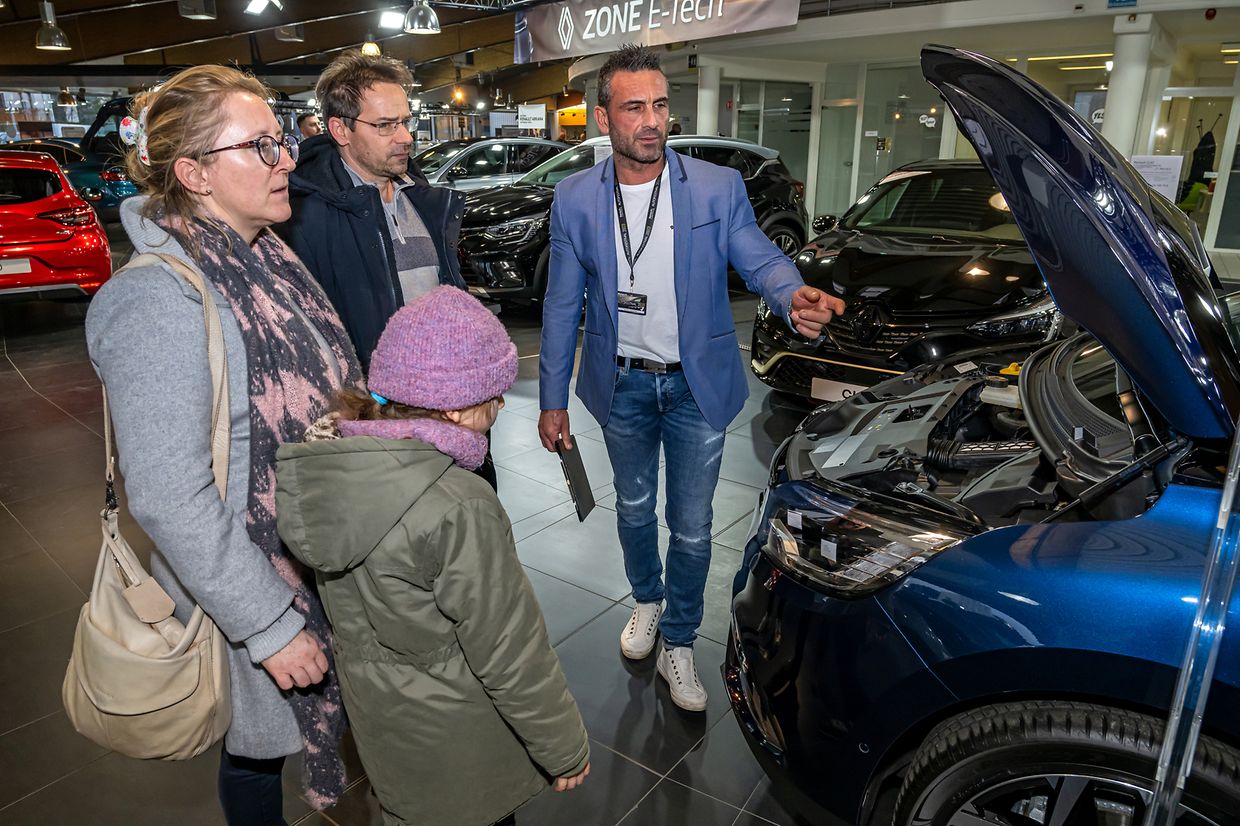 Autohaus Renault Cloche d'or you can get more information.
Photo: Alain Piron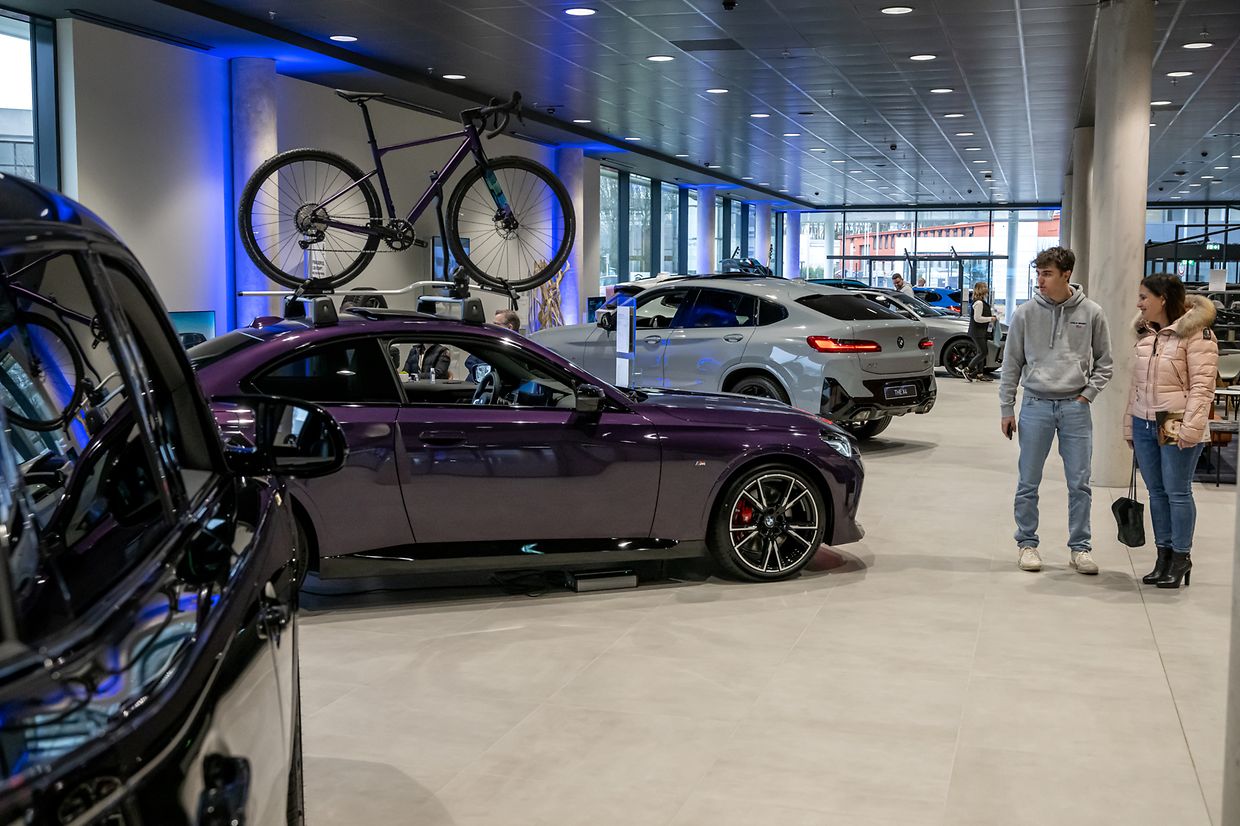 Besucher in der Filiale von BMW Bilia-Emond Luxemburg-Gasperich.
Photo: Alain Piron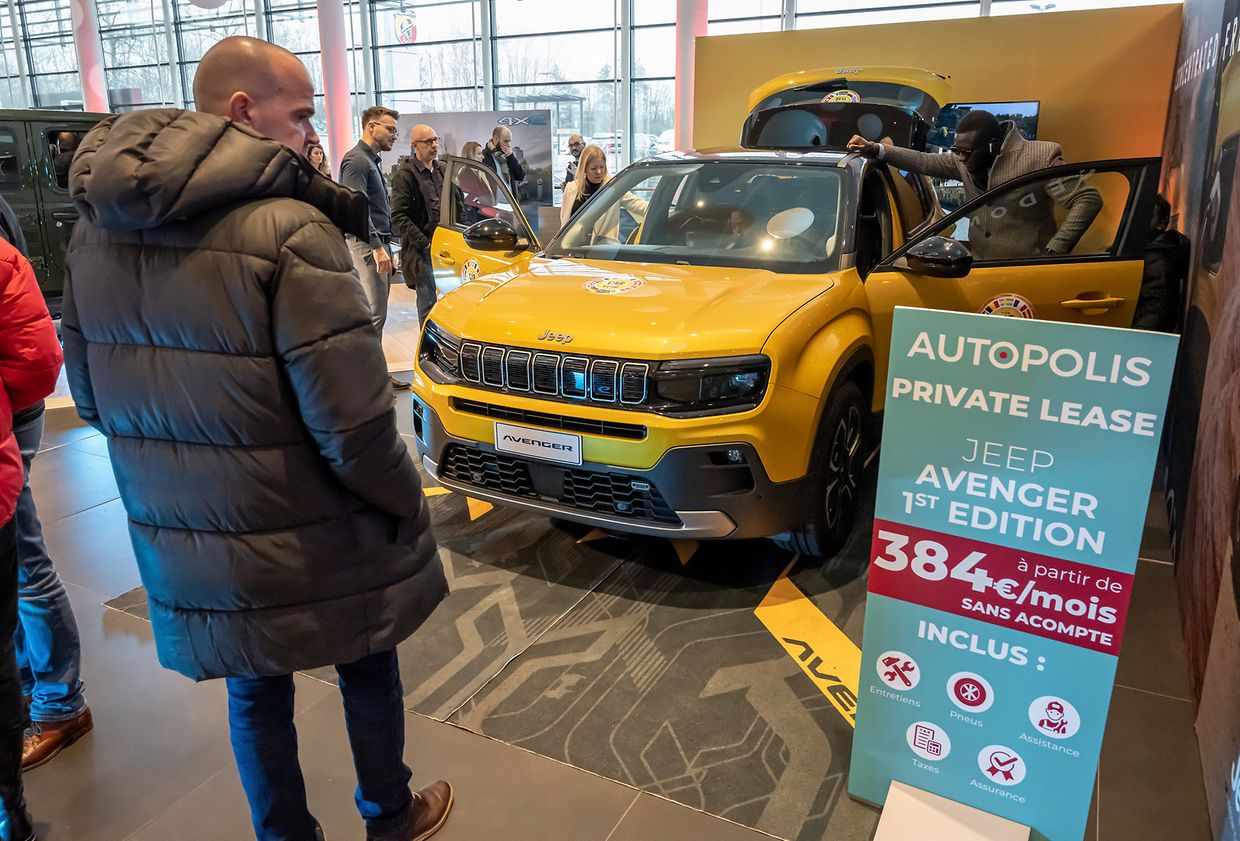 The car is a new model in Autopolis Jeep.
Photo: Alain Piron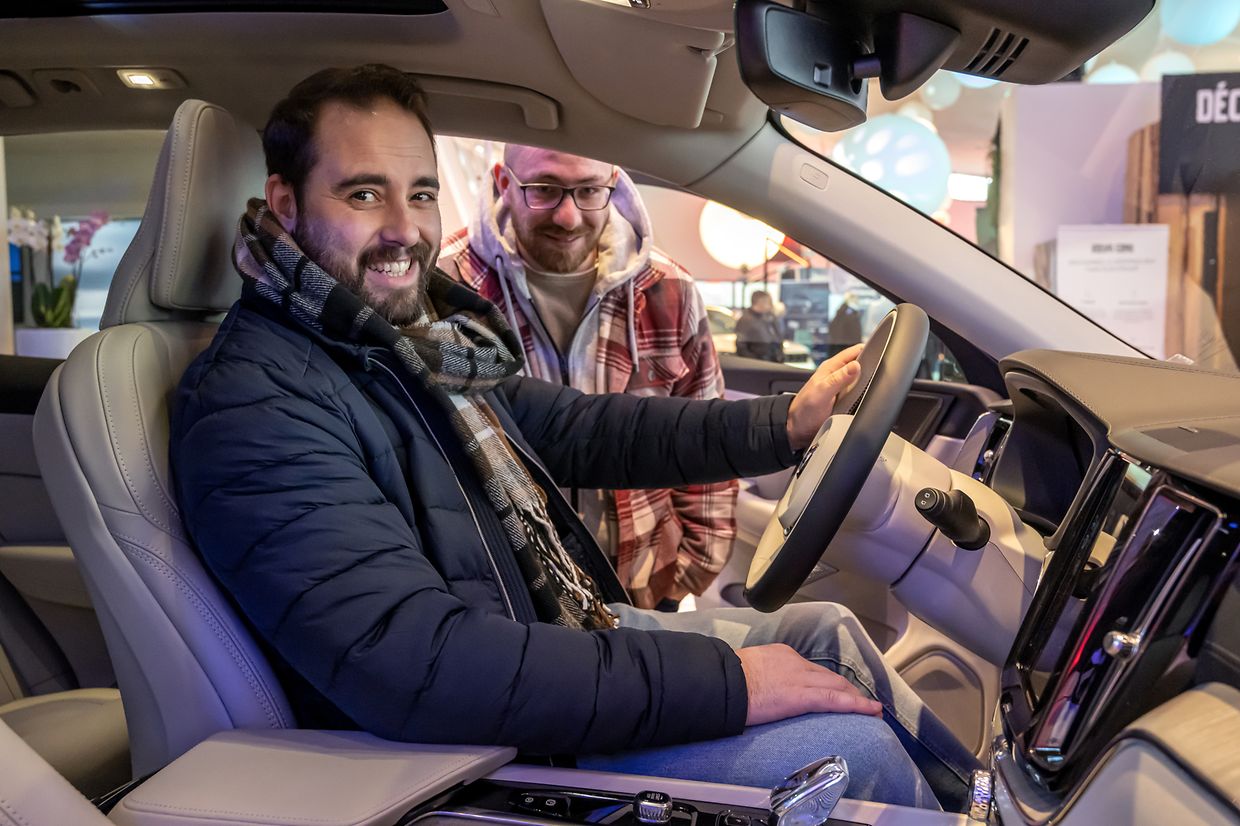 Conducted a study at the Ausstellungswagen bei Autopolis.
Photo: Alain Piron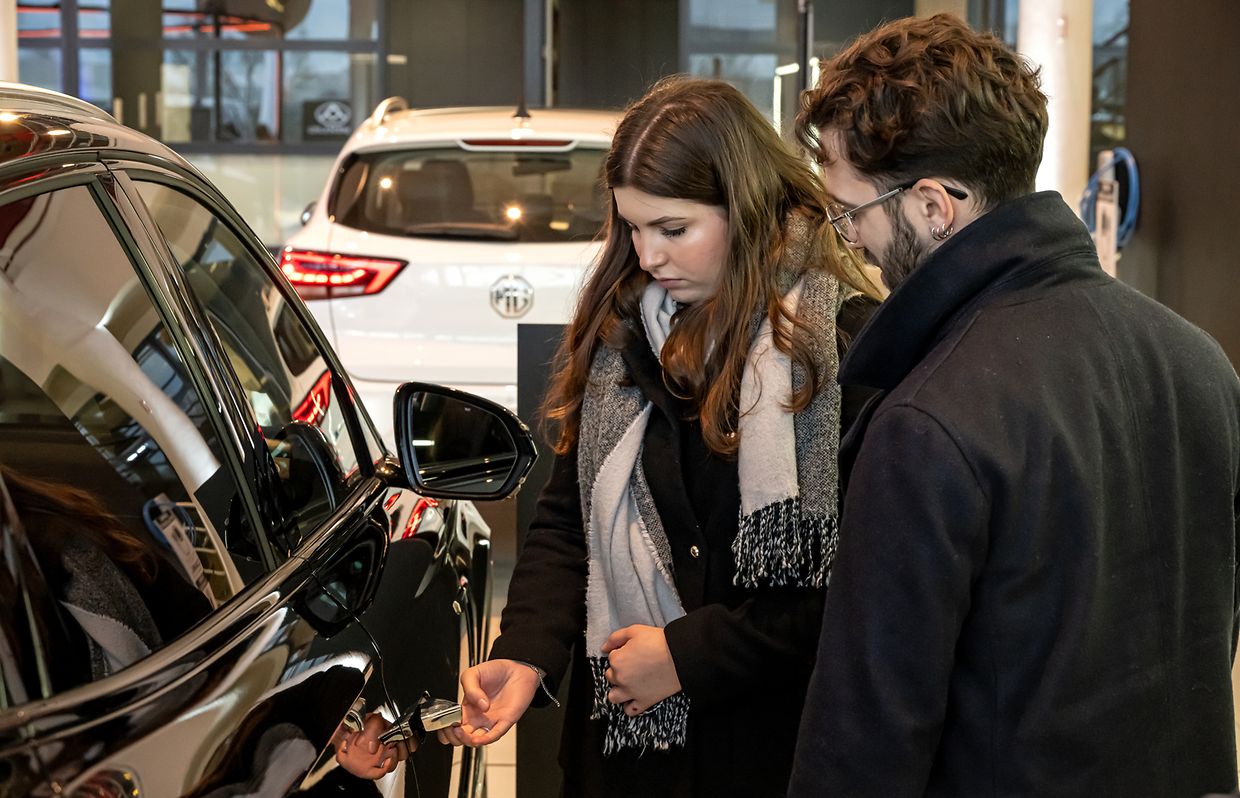 Turgrifftest with MG Autopolis.
Photo: Alain Piron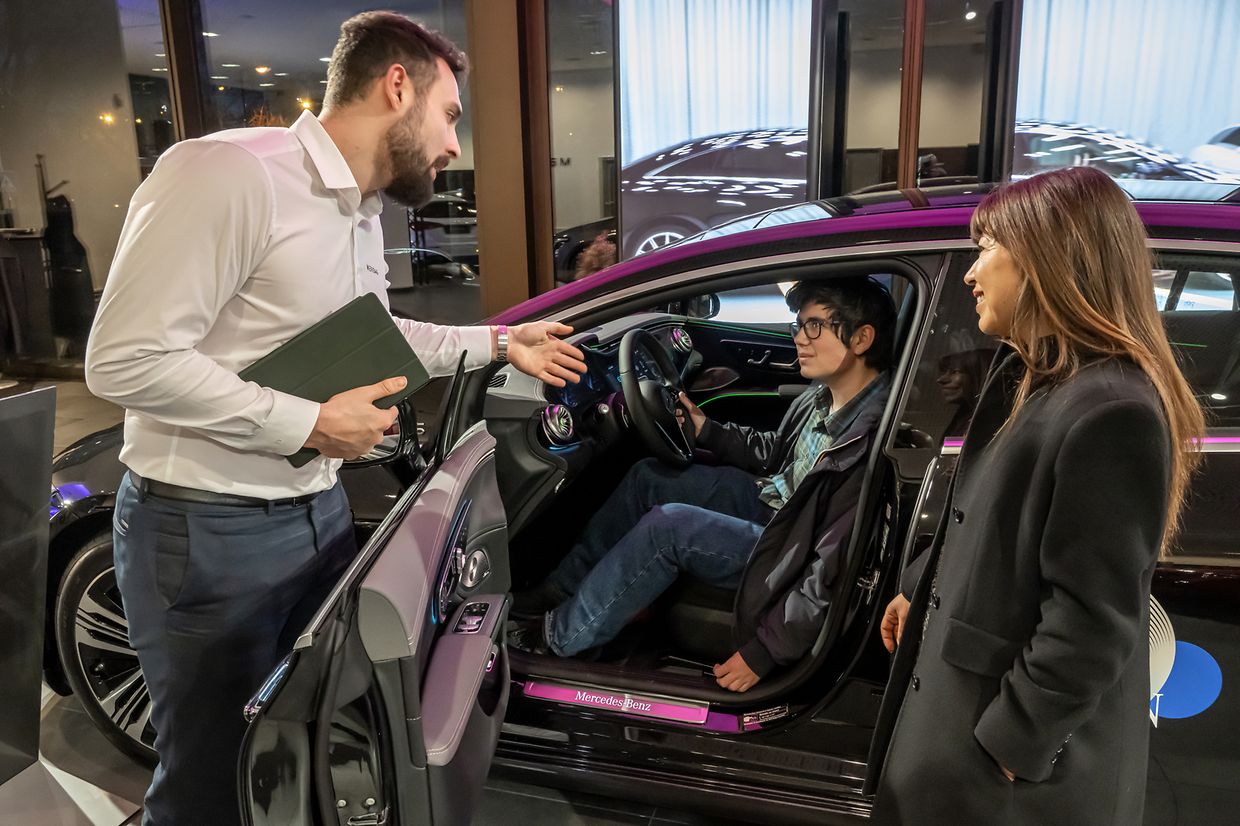 Beim Mercedes-Händler in Luxembourg-Hollerich.
Photo: Alain Piron
A very quiet week
At the Castermans garage in Mersch-Rollingen, the situation is a little different. Seller Steve Schinhofen does not have a positive opinion about the Autofestival so far. "Less people and less money," Schinhofen sums up his impressions of the past week. He says the rising cost of living and general insecurity are generally felt. "But we are fighters and we don't give up," adds the seller confidently. There will definitely be better times.
People hesitate, but they will have to buy their next car.
Jean-Paul Conzemius, garage Weimerskirch & Son
Weimerskirch & Fils garage sales consultant Jean-Paul Conzemius hopes so too. Junglinster is one of the 70 car showrooms participating in the Luxembourg automotive industry event. "Despite the festival, last week was normal in terms of attendance and the sales weekend was pretty quiet," he said.
Conzemius thinks that this reluctance will last for a year or two. "People hesitate," he says understandingly, "but they have to buy their next car one day," says the salesman. According to Conzemius, many things are coming together right now: long delivery times, high interest rates and general uncertainty.
Will I be able to get rid of this car?
As for uncertainty, this is often linked to the question of knowing which motorization is right: should we prefer an electric car or a still-burning car? But what will happen in five or six years? Will I still be able to get rid of my car at that time?
This is a question that interests more and more buyers. If the answer is not so simple, it is simply because the engine choice can always be wrong, whatever the choice.
If you buy a diesel or gasoline car, you should expect that the demand for a combustion car will be significantly reduced in six years due to the development of electromobility, and therefore it will be difficult to sell it. time. Those who choose an electric car now may find it difficult to get rid of it later.
Leasing provides security
"If I get rid of my electric car after six years, I usually have two years of warranty left on the battery, which is no longer at full capacity," Konzemius explains. At the same time, he adds, the development of batteries and their autonomy is very fast. It also makes it difficult to find a buyer for an old EV with significantly less range. Buy or rent?
As confirmed by Albert Waaijenberg, manager of the Martin Biwer garage in Wiltz-Weidingen, electric cars are increasingly being rented out. "Since no one knows what the final sale value will be, leasing is a safe solution," says Waaijenberg.
From one contract to another
As for the car festival, it is impossible to see this trend intensifying. For many sellers, sales and sales figures are still not enough information. So, the last week of the festival was also very quiet in the Martin Biwer garage. Waaijenberg explains that the interest in electric cars is, in any case, less pronounced in the north than in the south of the country. In any case, the leasing share is only ten percent.
"Due to the current situation, more and more customers prefer private leasing," explains Miriam Eisenmenger from car dealer Losch. "Private leasing has attractive monthly payments and, thanks to the guaranteed cash value, it's a safe way to buy a car," says Eisenmenger, who also confirms that the number of followers is declining.
---
---
From the consumer's point of view, there are many arguments in favor of electric car leasing: When the contract expires, all that is required is to conclude a new contract. It sounds simple, but there is one thing to consider: sometimes long delivery times, which also applies to rental vehicles. "We have customers who are interested in a new leasing offer when their existing contracts can only expire at the end of the year," explains seller Conzemius. Given the challenges of delivery, this isn't necessarily the worst idea.
Translated by Charles Michel
This article originally appeared on wort.lu/de
Follow us on Facebook, Twitter and subscribe to our newsletter at 5 p.m.
---