At the end of 2022, about 20 out of 100 new light vehicles were electric or plug-in hybrids, and more than 80,000 charging points were open to the public: what are the prospects for 2023?
Electric mobility: key figures for 2022
In 2022, 346,865 new light plug-in electric and hybrid vehicles were registered
In 2022, 346,865 new light plug-in electric and hybrid vehicles were registered, including 219,755 electric vehicles (+26.1% compared to 2021) and 127,110 (-10.4%) plug-in hybrids. (sources: AAAData, Avere-France and Colombus Consulting) ;
18.3% market share for the year (15% in 2021, 9.5% in 2020 and 2.6% in 2019). It is private electric vehicles that have achieved the best results in the private car market by agreement, therefore 13.1% of the market;
1,102,975 electric and plug-in hybrid vehicles in circulation in France (including 690,093 electric models and 412,882 plug-in hybrid models). The Strategic Sector Agreement target of 1,000,000 vehicles (600,000 electric and 400,000 plug-in hybrids) in circulation by the end of 2022 has been largely exceeded.
TOP 5 new light electric vehicles (private individuals and utility vehicles) with the most registrations in 2022:
Peugeot e-208, 20,408 registrations (including 1,189 "commercial" versions);
Dacia Spring, 18,379 registrations (including 53 utility versions);
Tesla Model 3, with 17,005 registrations;
100% electric Renault Mégane E-Tech, 15,681 registrations (including 101 utility versions);
Fiat 500e, with 15,186 registrations (including 23 "commercial" versions).
TOP 5 new light plug-in hybrid cars with the most registrations in 2022 (individuals and utility vehicles):
Peugeot 3008 with 10,775 registrations (including 46 "utility" versions)
Peugeot 308 with registration 6718 (including 63 "utility" versions)
Citroën C5 Aircross, 6,652 registrations (including 16 "utility" versions)
Mercedes GLC with registration 5555
Hyundai Tucson, with 4,786 registrations (including 12 utility versions)
Help to Buy is changing in 2023
The decree amending the changes in purchase aid for 2023 was published in the Official Journal on December 31, 2022. It reduces the maximum amount of the environmental bonus for the purchase or rental of a private electric car by 1,000 euros (thus reducing it from 6,000 euros to 5,000 euros). Cars priced above €47,000 and/or weighing more than 2.4 tonnes are no longer entitled to any environmental bonus, while plug-in hybrids are, as expected, out of scope.
Conversely, the conversion bonus (given when canceling a pre-2011 diesel car or a pre-2006 gasoline-powered car) for the purchase or lease of a "low-emission" private car is up to a maximum of 1,000 euros (5,000 -> 6,000 ) causes an increase. car. The price (under 47,000 euros) and weight (under 2.4 tons) restrictions are the same as the environmental bonus. All information (also on utility vehicles and heavy vehicles) can be found at avere-france.org.
What about electric two-wheelers and heavy trucks?
In addition to new light plug-in electric and hybrid vehicles (private and commercial), other forms of electric mobility also saw an increase in their registrations in 2022, as evidenced by our monthly barometers. Thus, the registration of electric two-wheelers continued to grow: 32,330 models were launched last year, i.e. + 44% compared to 2021.
Likewise, electric truck registrations have grown strongly (manufacturers are also moving en masse to electric, whether battery or hydrogen). Electric bus registrations, in turn, experienced a very slight decline:
– Trucks: 139 registrations (including 3 hydrogen vehicles), i.e. + 190% compared to 2021;
– Bus: 549 registrations, i.e. – 5% compared to 2021.
As the spokesperson for the electric mobility ecosystem, Avere-France had the opportunity to publish a guide dedicated to electric buses at the end of 2021. The association recently published a study (conducted by Columbus-Consulting) on ​​infrastructure needs for electric heavy-duty truck charging by 2030 in conjunction with the Advenir program.
82,107 charging points open to the public as of December 31, 2022: +53% in one year
As of December 31, 2022, 82,107 charging points are open to the public in France (source: Gireve), a +53% increase in their number within a year. In addition to the estimated number of private charging points, France counted around 1,200,000 charging points at the end of last year (source: Gireve and Enedis).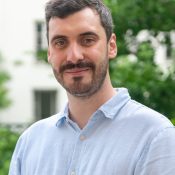 The Government's initial target of 100,000 charging points (open to the public) by the end of 2022 was primarily aimed at giving new impetus to deployments. In that sense, it was a success: in one year we went to more than 80,000 of the 53,667 charging points open to the public. Thus, more than 25,000 charging points appeared from the ground in one year, that is, more than in 2016. 2020! Another relevant comparison: Between 2014 and 2020, between 4 and 5,000 charging points were installed per year, and between 2021 and 2022, around 50,000 charging points were installed. But we must strive to meet user needs.
Thus, we estimate that in 2030 there will be between 330 and 480,000 public charging points for light vehicles.
The year 2023 should effectively mark the continuation of efforts by Avere-France, its more than 230 members and public authorities to anticipate charging needs, particularly in motorways and condominiums. The need for homogeneity of infrastructures at European level and AFIR to meet the ambitions of CO2 regulations also seems important.
The Advenir program managed by Avere-France has helped finance more than 110,000 charging points since 2016.
Renewed for the third time in December 2021, the Advenir program led by Avere-France has committed to participate in the acceleration of the deployment of the charging system for electric vehicles for 6 years. The program offers 12 grants for apartment buildings, companies, communities and public individuals. At the end of 2022, it passed the milestone of 110,000 funded charging points.
By the end of 2025, the program aims to provide more than 125,000 additional funded charging points and 50,000 people with electric mobility training as part of the Advenir Formations program, which aims to raise public awareness, inform real estate and automotive professionals and the local population. elected officials and players. By the end of 2022, 25,000 people had already been trained.
The quality of the charging network and the accessibility of the electric car: two main leitmotifs of electric mobility in 2023
The quality of the charging network
In addition to the quantity, the correct operation and availability of charging points is important for users. This is why Avere-France and the Ministry of Energy Transition now include data on the use of charging points provided by Gireve in their monthly barometers. Thus, in November 2022, one charging point (all power combined) was on average 84%, in other words, operational. The charging point, on the other hand, is considered unavailable in case of repair or breakdown.
" The mass transition to electric mobility will be conditioned in particular by the quality of the charging network and the ease with which users can connect to electric vehicles. Another "condition" will be the development of the second-hand market. In this regard, we remind you that the battery for an electric car traveling 20,000 km per year can last between 10 and 15 years, that is, longer than the average life of a car. Says Clément Molizon, CEO of Avere-France.
Make the electric car more accessible
As the number of registered electric models increases, these models are more likely to "supply" the second-hand market, which is essential for more people to have access to electric mobility. Companies are also playing a big role in this development through their fleets – which is why Avere-France recently published a guide called "How to electrify your fleet". 2023 should be the starting point of a new dynamic, with a 3-year lag compared to the new home market and despite supply tensions that are clearly disrupting the new home market.
Along with the development of the second-hand market, and while waiting for the purchase prices of new electric cars to drop (this fact will be possible especially with the reduction of battery costs and the creation of production lines dedicated to electric vehicles), it is important for the state to maintain a high level of support. Aid is even more important given the strong development of ZFE (Low Emission Mobility Zones). In this regard, as Avere-France mentioned in its position paper in the context of the presidential elections at the beginning of 2022, it is absolutely necessary to strengthen awareness and information about the interest in this system.
Innovation at the heart of Avere-France's growth strategy
As the national association for the development of electric mobility, Avere-France brings together the entire ecosystem, the various players (car manufacturers, charging station manufacturers, installers, energy companies, local authorities, etc.) are already preparing the future of electromobility. Indeed, 2023 will be marked by prospects for the decarbonisation of transport: the roadmaps for cars and heavy trucks will thus be finalized at the beginning of the year. Avere-France was also the second pilot of the working group on this topic.
At the same time, the French Energy Climate strategy, in which Avere-France is involved, should see the light of day in the summer of 2023. For this reason, the association will develop ideas about decarbonization and networking with its members. public and private payments (tariffs, payment in shared ownership, etc.) and innovations for the city of tomorrow (smart charginginduction charging etc.).
Training of electric mobility specialists and informing the general public is also necessary
It will also be important to start working on staffing and skills needs, especially in terms of charging electric vehicles for the coming years. Indeed, given the increase in the number of electric vehicles in circulation and the national and European directives, it is necessary to support the subjects of the transformation and restructuring of the automotive sector, keeping (re)attractive.
The increase in the volume of electric cars and the launch of the offer on the second-hand market will only be achieved by addressing the potential buyers to clarify the climate impacts of the "EV", battery-related aspects. , and address fears about autonomy and charging. Avere-France is committed to implementing the necessary measures and tools, both through the educational website je-roule-en-electrique.fr and by participating in events for the general public.