CEA and Renault Group are developing a new generation on-board charger
CEA and Renault Group, a key player in the research, are working on the development of a new on-board charger. A charger that Renault plans to put in its electric cars by the end of the decade. More compact and more efficient, it will allow cars to be charged faster while guaranteeing battery life. The result achieved especially thanks to the use of innovative materials. This two-way charger will also allow the energy stored in the battery to be injected into the electrical network. What optimizes the operation of this grid and promotes the use of renewable energy. As a result of three years of research, this new generation on-board charger exceeds Groupe Renault's expectations. It opens new perspectives in the exploitation of battery capacities.
A more efficient charger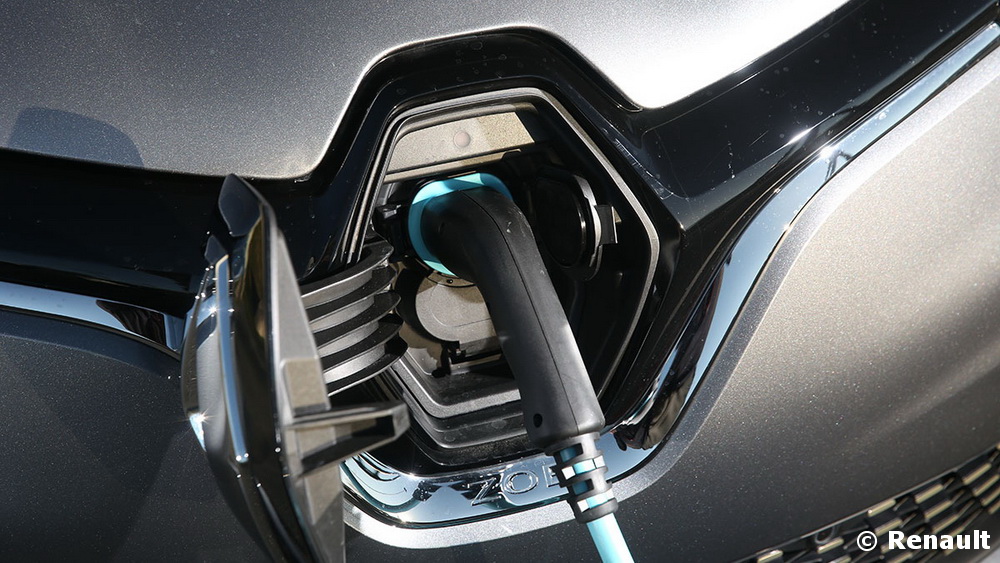 Renault Group and CEA have developed a new electronic power converter architecture. Directly integrated into the car charger, it offers better performance. Renault claims that this converter will reduce energy losses by 30%. It will also reduce heating by 30%, making it easier to cool down the conversion system. The work of engineers to optimize the components also made it possible to reduce the volume and cost of the loader. In addition, this charger has a charging capacity of up to 22 kW. Power already found in the Zoe and certain versions of the Megane. However, Renault promises faster charging times with this new on-board charger.
Use of innovative materials
In addition to the new architecture, the performance improvement comes from the use of innovative materials. The two partners combined their expertise in semiconductor materials in so-called R&D groups Grand Gap ". Materials such as Silicon Carbide and Gallium Nitride form the basis of this charger. These broadband semiconductor materials have enabled the creation of a new type of converter. A completely symmetrical typology for charging or discharging. for François Legalland (Director of CEA's Liten Institute), this converter is the key brick in this type of development. This allows for volume reduction with state-of-the-art performance.
Two-way charger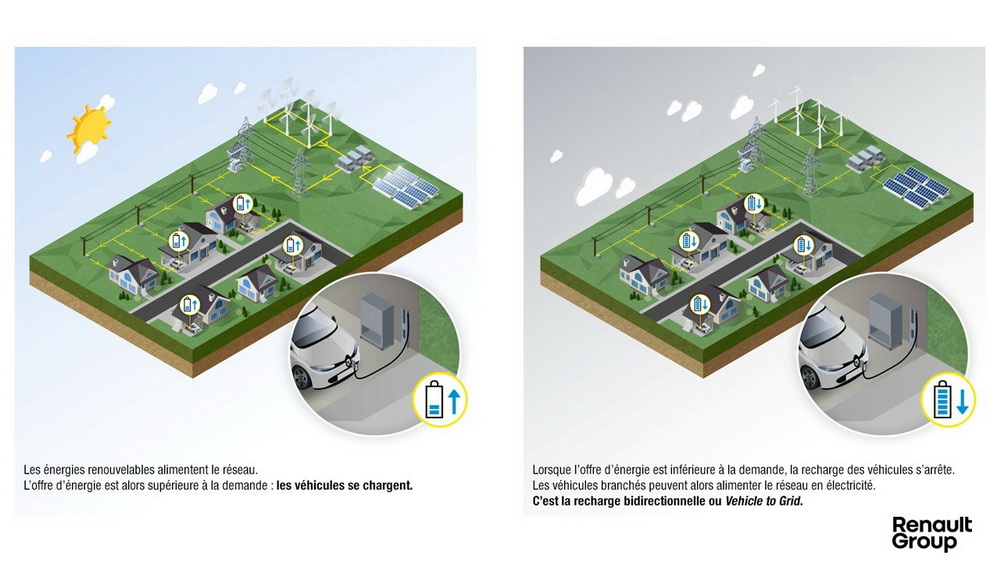 Another big advantage of this new charger is that it incorporates V2G (Vehicle-to-grid) technology. Technology that allows vehicles to feed some of the energy stored in batteries back into the grid. A means of optimizing the operation of the electricity grid, especially by compensating for the intermittent nature of renewable energy. RTE also certified a solution last year that allows fleets of electric vehicles to make their batteries available to balance the French grid. A two-way charger can also be used to meet the energy needs of an autonomous home. This is provided that this house has a two-way meter. The car-to-grid concept should also allow owners to resell the energy. Renault estimates that this profit from energy trading could reach 300 euros per year.
A very productive collaboration
The cooperation between Groupe Renault and CEA started about three years ago. This has already led to the granting of 11 joint patents. for Jean-Francois Salesi (Director of Advanced Engineering), with CEA, this project exceeded Groupe Renault's expectations. It has confirmed its ability to achieve the expected performance in terms of productivity and compactness. This collaboration opens up strong prospects for power electronics, which is a real challenge in electric vehicles to make the best use of battery capacities. on his side, Sebastien Dauve (Director of CEA's Leti Institute) said he was proud to be with Renault in this development. His teams were able to bring their expertise in converter architecture and components to the manufacturer. What leads to the realization of a needs-adapted and highly added-value architecture.