NBA All-World – Niantic introduces a new way to play basketball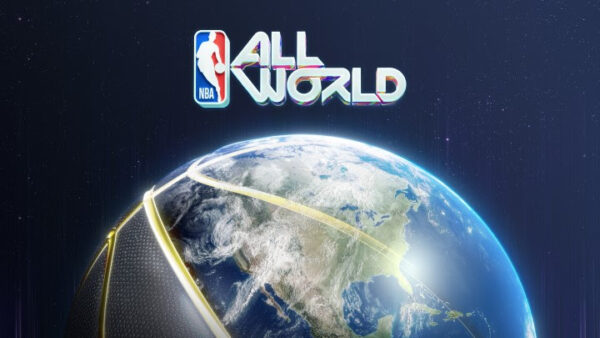 NBA All World
Niantic, the National Basketball Association (NBA) and the National Basketball Players Association (NBPA) are pleased to host a preview in France. NBA All Worldis an officially licensed free-to-play mobile game where players can find, challenge and battle existing NBA players in their neighborhoods, then recruit them to their teams before proving themselves on the court.. NBA All World expands the world of basketball into new territory through augmented reality and is free worldwide on the App Store and Google Play.
This early release in France ahead of the global launch coincides with the NBA's return to Paris for the highly anticipated NBA Paris Games 2023, which will see the six-time NBA champion Chicago Bulls take on the three-time NBA champion Detroit Pistons.
NBA All-World brings the NBA universe to life. Fans can explore their neighborhoods to meet today's NBA players, recruit them to their teams, level up, and compete to become the master of the court. Players will have the opportunity to customize their squad with the latest gear through items from well-known real-world brands. In the game, players can also chat with friends and participate in 1v1 tournaments to win exclusive rewards.
through NBA All World, players will be able to experience the favorite real-world locations of current NBA stars. Athletes such as Jalen Green, Jordan Poole, Karl-Anthony Towns and Andrew Wiggins will lead the game's inaugural campaigns: Everyone get out » or in a short documentary film NBA All World : " Where am I from? ".
To celebrate the NBA Paris Game 2023, fans will have plenty of opportunities to enjoy a unique experience in Paris. NBA All World :
Complete the treasure hunt NBA All World" Stutter step scavenger huntIt will take players to key locations and arenas in the city and give them a chance to win NBA Paris Game 2023 tickets and merchandise. NBA All World . For more information, players are invited to follow the game's social networks.
Come and share a festive moment with the teams NBA All Worldabout NBA House fan zone from January 19-22 to experience the game and get a chance to enjoy the immersive NBA-themed experience offered by Niantic.
"Sports are an integral part of people's lives, and the NBA is a huge part of pop culture. » says John Hanke, founder and CEO of Niantic. " Our NBA game version offers exciting 1v1 gameplay where you can compete with the best athletes in the world and experience the magnitude of the NBA phenomenon through different themes, be it shoes, music or fashion. Players will have to explore the real world to find out what the NBA universe has in store for them. Intelligence is an important step towards victory.»
" We look forward to helping our fans fully immerse themselves in the NBA All-World game, developing deeper connections with their fellow players and the league. ", said Matt Holt, Head of Merchandising partnerships at CBA. " Through this partnership with Niantic and the NBPA, this game helps extend the world of the NBA and its culture to nearly every corner of the globe. »
" We want to help make the NBA as authentic as possible, as well as reach new audiences by bringing NBA players to Niantic's augmented reality gaming board.", Josh Goodstadt, chief commercial officer of THINK450, the partnership and innovation arm of the NBPA. " We can't wait for users to compete with their favorite NBA players from around the world and recruit them to their rosters.»
As Niantic's first official sports game,NBA All Worldencourages people to explore the world to experience everything the game has to offer:
Explore the world: Go out and explore the real world to compete against NBA players and recruit them to your team. You'll also get gear, upgrades, full challenges, and more. you will be able to get.
Create your team: Compete 1v1 against the stars of the NBA moment, facing various challenges that allow you to recruit new players. If you've already engaged a player, challenge them again in future encounters to practice and earn more XP. As your team level increases, recruit stronger players.
Push your limits: Improve your players by boosting Attack, Defense and Physical Condition. Make sure you are always full of Energy with energy drinks.
Excel in conquering the field: Compete for the leaderboards by participating in Land Conquest in over 100,000 different lands located in the real world. Challenge your friends and other players to get the highest places on the podium.
Dress in style: Collect rare items like Adidas sneakers, Puma shorts and Stance socks from Play Zones. Prioritize equipment that improves your players' stats and customize your team with sneakers and accessories that will make you stand out from the crowd.
NBA All-World, developed on the Lightship platform, will reach a new audience. Absolute NBA fans, basketball fans, fashion fans, music fans, pageant fans or shoe experts, all are welcome. Niantic's Campfire social app brings an extra interactive touch to the game that will make it easier to connect with other basketball fans and the growing basketball community.NBA All World. For more information, visit https://nbaallworld.com.
SOURCE: PRESS RELEASE – WARNING