EPZs and energy transition weigh on the market
The cacophony of EPZs – national rules and local exemptions – forces companies into a wait-and-see attitude. Moreover, an electric LCV is 2-3 times more expensive than its diesel equivalent.
This morning, Tuesday 10 January, BNP Paribas Rental Solutions' Industrial Transport Observatory (OVI) published its 2022 results and 2023 forecast for the Road Freight Transport (TRM) and Industrial Transport (VI) sectors. .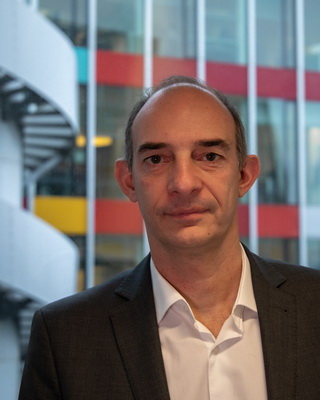 Arnaud Villéger, the new director of the Industrial Transport Observatory, explains that different sectors are developing in opposite ways. © BNP Paribas Rental Solutions
The document shows that, along with inflation, shortages of electronic components and steel have reduced the supply of new Industrial Vehicles (IVs) and Light Commercial Vehicles (LCVs) and increased the market for opportunities, with some market segments, including construction, facing more uncertainty and challenges than others. .
The energy transition also applies to vehicles
A construction company planning to update one or more vehicles naturally does not want to start with diesel-powered LCVs or VIs. On the one hand, Europe requires new cars and vans to be sold from 2035 to be carbon-free. On the other hand, the somewhat cacophonous enforcement of ZFEs (Low Emission Zones) in France complicates matters.
Companies may legitimately fear that bans on fossil fuel vehicles will be extended by the European Union beyond vans to LCVs and VI vehicles. Some prime contractor companies, eager to demonstrate their collective will, are now requiring their subcontractors and suppliers to use low-emission vehicles or zero-emission vehicles altogether.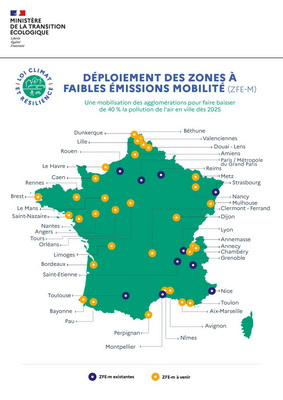 Finally, ZFE hastened the disappearance of vehicles with internal combustion engines. Currently, 11 cities have created low mobility emission zones (ZFE-m): Greater Paris, Lyon, Aix-Marseille, Toulouse, Nice, Montpellier, Strasbourg, Grenoble, Rouen, Reims and Saint-Étienne. By 2025, 43 agglomerations with a population of more than 150,000 should create ZFE. © Ministry of Ecological Transition
But if the rules on EPZs ultimately impose relatively few and, for the moment, not too restrictive national provisions, here we are. In effect:
An air quality certificate is mandatory for circulation in ZFE-m;
in these areas, the most polluting vehicles identified with Crit'Air5, 4 and 3 stickers may be subject to movement restrictions when the prefect applies differentiated transport during pollution peaks;
these restrictions may apply at certain time intervals.
All this should be accompanied by the gradual implementation of automated execution through the analysis of camera shots placed at the entrance of ZFE-m.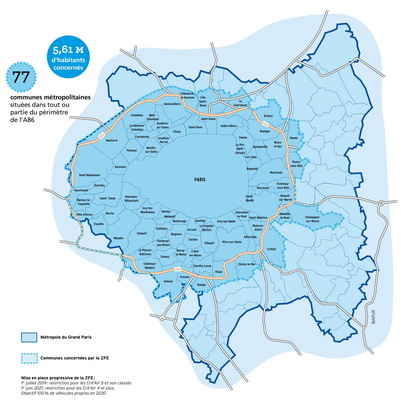 Local authorities can, and have, set stricter rules. For example, the city of Greater Paris has implemented the following schedule for the ZFE:
– Banning of Crit'Air 4 and above vehicles from June 2021,
– Banning of Crit'Air 3 and above vehicles from July 2023,
– Ban on Crit'Air 2 and more cars from 2024 (without specifying the month),
– To achieve only "100% clean" vehicles in circulation in 2030.
©MGP
Lyon and Grenoble, in turn, have planned different timetables for their ZFEs, with two very close ZFEs often operated by the same companies.
Electric traction or nothing
BNP Paribas Rental Solutions, presenting the results of the Industrial Transport Observatory (OVI), bets on the solutions chosen by companies for the development of their LCV and VI fleets. In agglomerations with more than 150,000 inhabitants with ZFE, only electricity and hydrogen will be acceptable in the long run.
For road transport, NGV (natural gas) and possibly biodiesel are possible standbys. Thus, we can imagine a logistical reorganization: LNG or biodiesel trucks provide platforms installed at the entrance to ZFEs. Electric LCVs and VIs then transport materials and equipment to construction sites in ZFEs.
The supply of hydrogen-powered LCVs and VIs is not yet commercially available. Electric traction remains. But the electric LCV is much more expensive than the diesel equivalent.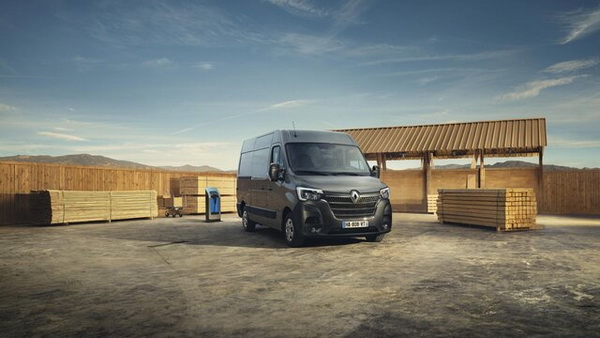 For example, the best-selling LCV in France in 2021, the Renault Master III diesel van, starts at €35,000 new before taxes. The 100% electric Mastger E-Tech van starts at €55,000 before tax. It still takes 5 hours 43 to fully charge it using a 22 kW AC terminal. ©Renault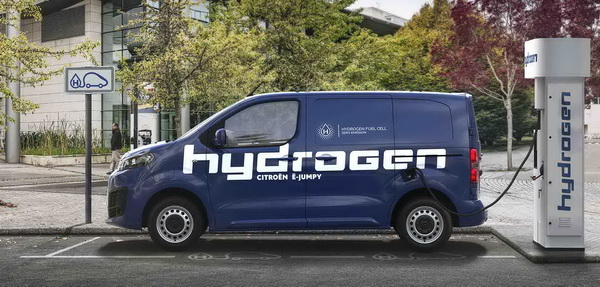 In 2021, the Citroën Jumpy, the second best-selling LCV, starts at €29,500 before taxes, while the Citroën Ë-Jumpy starts at €40,000, excluding taxes and the Citroën Ë-Jumpy Hydrogen version with 400 fuel cells. km of autonomy, start from a small 111,601 € HT. ©Ciroen
Arnaud Villeger also highlighted the increased financial risk for companies and the banks that finance them. Imagine there is a company that owns 10 diesel trucks that cost €100,000 each. He borrowed 1 million euros from his banker. If it wants to upgrade its fleet in favor of electric trucks, which cost three times as much, it will have to borrow €3 million to finance them. The risk is very different.
He explains that to mitigate this risk, the company will need to raise prices to increase profitability and extend the life of its vehicles. Today, the average car ownership is 60 months (5 years). It should be increased to 8-10 years and the period of financing by the bank should be extended.
In short, as the Observatory shows, professional organizations of the construction industry are at the forefront of the implementation of EPZs, demanding support for the implementation of low-emission zones. The high purchase cost of clean light commercial vehicles is cited in a parliamentary report as one of the challenges faced by professionals who use these vehicles.
The report also notes that the industrial supply of category 0 or 1 vehicles is still very limited, and uncertainties about alternative energy availability and refueling are other challenges.
Capeb, for its part, would like to see the creation of a single data point dedicated to professionals so that they can access ZFE-m features, but also to ensure that the full range of electric light commercial vehicles is actually available to companies before any ZFE-m is created, and that there is a sufficient number of suitable parking spaces for these vehicles.
Source: batirama.com / Pascal Poggi