[Reportage] Borders and Identities: Latino Art from the United States to Vancouver
San Antonio, Texas-based artist Alejandro Diaz's neon artwork sets the scene for an exhibition that, while choosing good food over conflict, delves into the complex realities that communities live in. chicano in seven US cities.
Murals, miniatures, banned books, a giant altar for the dead, the suggestion that everything be brown… The exhibit is colorful and faithful to the story of the Mexican-American community that crossed the border.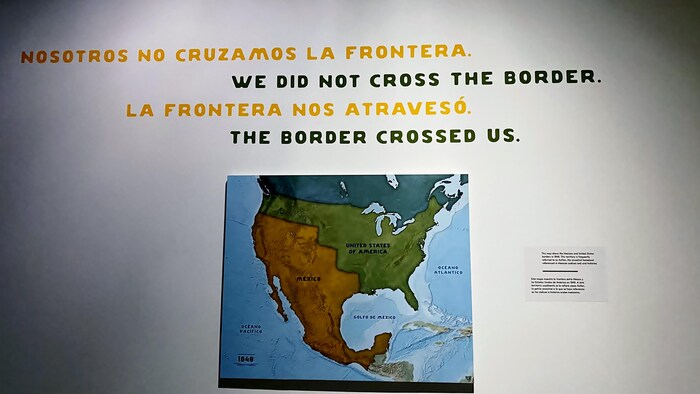 The name of the exhibition was not chosen by chance. In fact, according to Jill Baird, who is both the exhibit's curator and responsible for the exhibit's educational component Vancouver Museum of AnthropologyMOAThe name they gave him says a lot in a few words.
You discuss concepts and then try to put them into a sentence or a title, and that's never easyEspecially, says Ms. Baird, who admits that it is not so easy.
so to speak Xicanxthe first X is an acknowledgment of the roots of the "ch" sound, a nod to Nahuatl, the indigenous roots of many people of Mexican-American descent.
The X at the end of the word is a political stance on gender inclusion, says the commissioner. Spanish is a gendered language, so members of the community must choose to be chicano Where chicanabut it goes furtherhe explains.
There is also inclusivity because some artists, being of Mexican-American descent, perhaps speak Spanish differently than Mexicans. They choose to speak Spanglish they move between two worlds, mixing and playing with languages, as it is their life experience.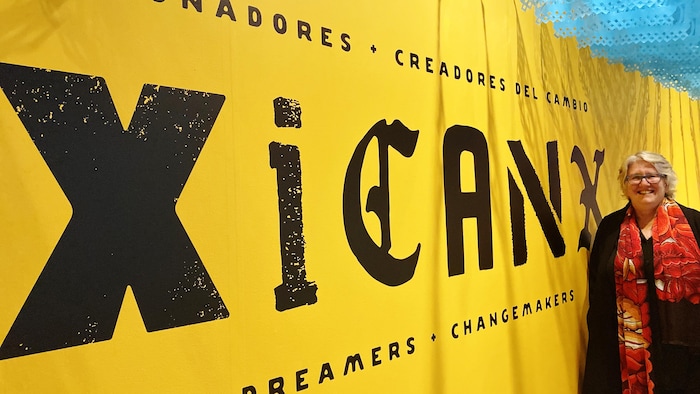 And then come dreamers and agents of change. Word dreamers [rêveurs, en français] It has a different meaning in the U.S., Jill Baird explains, because it refers to children without official immigration status.
Jill Baird, who worked on the exhibition with Mexican art historian Greta de Leon, said the goal was to overturn conventional wisdom about migration. a human condition we live in all over the world.
Some migrants are demonized. Some we accept and some we don't.
The artists in this exhibition and the communities and cultures they represent have always been dreamers, but what makes them Xicanx, they are both visionaries and change agents. They are brave. They make noise, they occupy public space, Jill Baird explains.
This is how these artists take over the space of one of the large galleries of the Museum of Anthropology in Vancouver, located in a wooded area next to the University of British Columbia (UBC).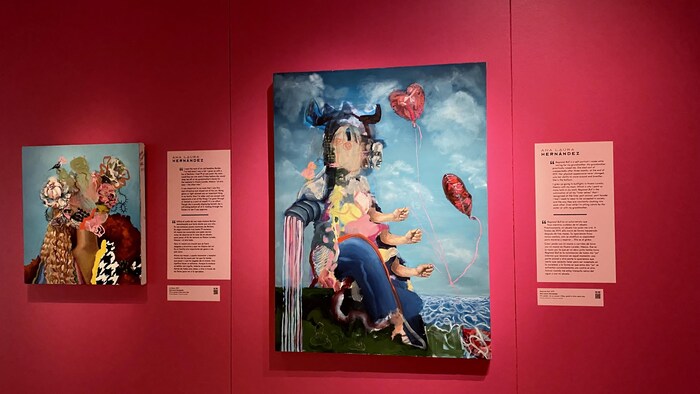 The exhibition brings together 33 artists and each work represents an era, a situation.
Exhibition Xicanx: Dreamers + Changelings/Creators of Soñadores + cambio does Presented at the Museum of Anthropology in Vancouver (Museum of Anthropology – UBC) until January 15, 2023.
Note: this report is also available in Spanish