our pick of 5 laptops to put under the tree
Christmas is just around the corner, and if you've been particularly good, Santa might be ready to bring you a nice, brand new laptop. But you still need to know which ones to include on your list; and given the number and variety of models that abound on the market today, it's not necessarily obvious. If you're struggling to see clearly or just looking for inspiration, here are our suggestions!
ASUS Zenbook S 13: the ultimate ultrabook
If you've had a chance to read our Asus Zenbook S13 review, you already know it's one of our favorite models of 2022; So it's only natural that we recommend it for end-of-year celebrations.
Between its absolutely gorgeous slab, extremely well-balanced performance, good autonomy and remarkable build quality, this machine sets the bar very high on almost every criteria.
It is therefore a balanced type of machine that will suit almost all user profiles; only gamers and professionals (installers, engineers, etc.) who need significantly higher performance will be left behind.
Whether it's work or play, this Zenbook S13 is a safe bet; and since it comes at a pretty good price too, Santa can't blame you for adding it to your list.
Buy ASUS Zenbook S 13 at Boulanger
MacBook Air 2022 M2: basic
Whether we like Apple or not, its MacBooks continue to be part of the benchmarks in the laptop world. The 2022 edition is no exception, so much so that it has convinced many Windows enthusiasts to go and bite Apple.
Future buyers will be able to count on the excellent display surface that has attracted fans of this model for years; desire to create entertainment and content. In this context, the popular M2 chip also works wonders. It's powerful enough to handle some pretty tough creative workloads.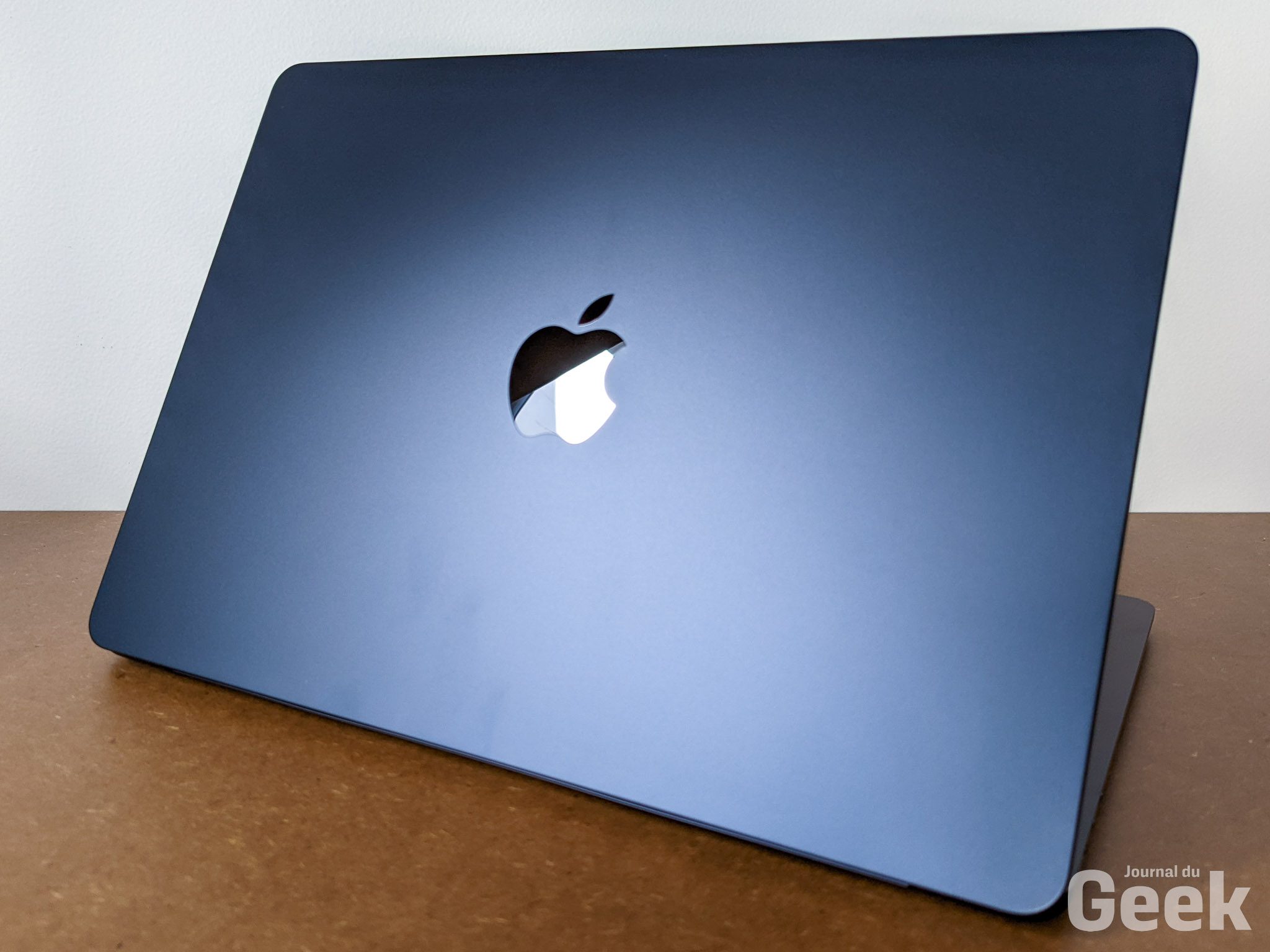 And above all, he does it without being greedy; MacBook Air M2 2022 is one of the absolute indicators in terms of autonomy. Add to that excellent build quality and you have a machine that continues to earn its place among the best utilities around. – and accidentally under the tree.
MacBook Air 2022 M2 256 GB at the best price Base price: €1,499
See more offers
ASUS ROG Zephyrus G14: for adventurers
Choosing a laptop is often a story of compromise… but some work better at this level than others, like this ROG G14. Despite its 14-inch frame, it's a particularly fast little beast. Asus has integrated an excellent processor and a dedicated graphics card from AMD; great news for gamers and traveling creators.
So, despite its good performance, we got a mobile machine that can easily fit into any bag. We tested a model equipped with Ryzen 7 6800HS and RX 6700S; it was able to handle the flagship titles of the moment without breaking a sweat, despite the inevitable hardware limitations on those models. The result should be the same for all modern AAA titles
The icing on the cake is that this contradiction can live on for quite some time after the umbilical cord is separated; this small gaming computer then becomes a utility with comfortable autonomy. Even if it struggles to compete with specialized ultrabooks in this area.
Buy ASUS ROG Zephyrus G14 at Rakuten
Buy ASUS ROG Zephyrus G14 at Fnac
Huawei MateBook D15: a useful computer at a low price
Computer hardware is traditionally quite expensive. But this does not mean that it is impossible to find a decent machine at very attractive prices, even if you have to give up the latest generation of equipment. Huawei's MateBook D15 model is a proof of this.
Performance-wise, there's nothing too impressive; With the i5-1135G7, this Matebook will break raw power records. On the other hand, it is enough to perform standard office tasks without the slightest problem.
Add to that an undramatic finish for an entry-level machine, a satisfactory display and a decent amount of connectors, and you've got a pretty well-equipped little device, knowing that it's offered at a very low price.
That's even more true since it's currently on sale for just over €500. And at this price, it's a bargain that smaller budgets like students shouldn't deprive themselves of.
Buy Huawei MateBook D15 on Amazon
Lenovo ThinkPad Z13: for fun
Christmas is also an opportunity to have fun, and that can be done with a nice laptop. Those looking for a premium machine with a sober and elegant look can go for this ThinkPad Z 13. This is especially true for the Bronze model, which has an imitation leather cover.
Beneath this unusual decoration, it is also very useful on many levels. It has a sensational keyboard, its impeccable build quality inspires confidence like almost no other model in this category, and it can count on a truly impressive battery life; everything you need to shine on a daily basis in a professional context.
Inevitably, the bill will be significantly higher than most models with comparable performance. Therefore, it is aimed at users who prefer to add a few hundred euros for comfort and build quality, rather than for raw performance. If this is your situation and you have enough budget for the holidays, you will not be disappointed with this model.
Buy Lenovo ThinkBook Z13 at LDLC