The New Taboo – Car Guide
It was nominated by three car of the year for 2023 Car guide it's electric. If my predictions are correct, the same will probably be true for the North American cars of the year, which will be unveiled on January 12th.
It's a 180-degree turn in the auto industry, and it's happening faster than consumers. Because here in Quebec, the average shopper often believes in going electric, but elsewhere in Canada and the US, it's different.
It goes without saying that for anyone currently in the buying process, getting their hands on an electric vehicle is difficult. A $40,000 or $45,000 car can be subsidized and financed at 5 or 6%, especially if it's a more affordable model. Because that's really the entry-level price for an electric car, it's still lower than the average price of a new car sold in Canada in 2022. It's a figure of around $50,000, which will be confirmed in a few weeks.
Hard work to do
Most of the cars I've tested over the past few months have been electric or plug-in hybrids. From the BMW iX to the Kia Soul EV, not forgetting the Mitsubishi Outlander PHEV, Jeep Wrangler 4Xe or even the incredible Lucid Air.
Over the next few weeks I will be entrusted with an Alfa Romeo Giulia, a Subaru Outback, a Toyota Sequoia and a Hyundai Palisade. Gasoline cars with consumption ranging from 8 to 13 L/100 km, for which I will have to write articles or make a video.
However, I am well aware that after the publication of these articles, there will be a lot of negative feedback. "What's the point of talking about vehicles nobody cares about?" or "You promote polluting vehicles. What planet do you live on? ". Because in Quebec, and more than anywhere else in North America, some people judge with contempt all those who do not take the path of electrification.
So today I allow you to say that it is increasingly difficult to talk about gasoline cars without getting shot… Given this social pressure, it is less and less pleasant to freely practice this profession. hundred kilometers from here. At least that's my assessment for 2022, which is not going to be easy for the profession for the industry and consumers.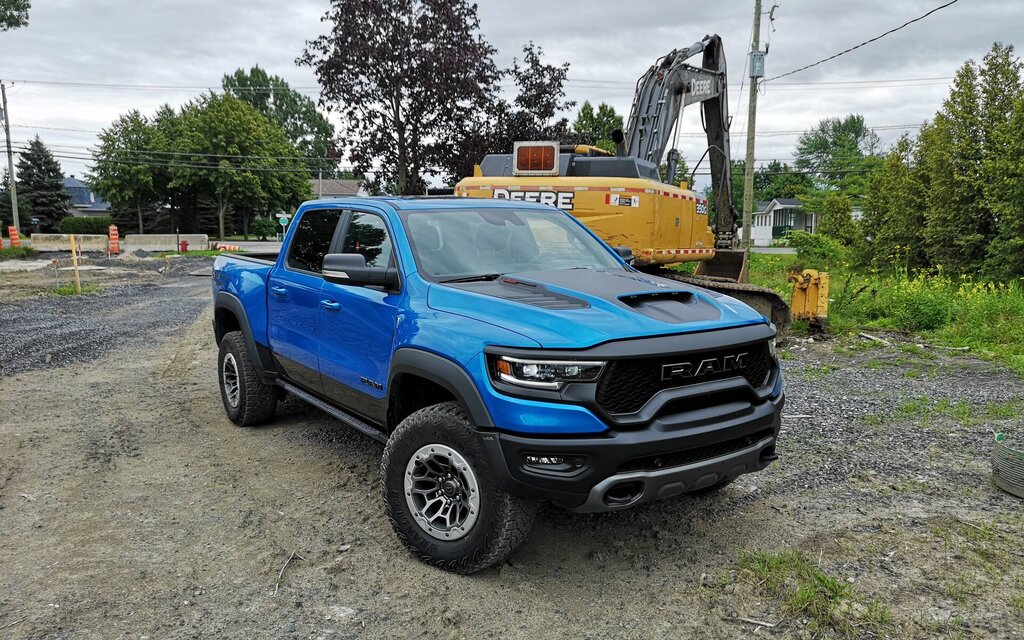 Don't shake hands
So, while I am in favor of the proliferation of electric vehicles on our roads, I choose to continue to practice my profession with enthusiasm in 2023, believing that they can be suitable for the majority of buyers. I am not particularly interested in self-righteous people whose mission is to tell others what to do, without limitations, without loyalty, without taking the time to listen and analyze everyone's needs.
Because while it's clear that buying a Ram 1500 TRX is a real middle finger to the planet, not everyone can take public transportation, park a car, drive a Chevrolet Bolt EV, or even a Ford F-150 Lightning. Because there is no financial opportunity, or the needs are different. And then, although this is an anecdote, I also think of this lady owner of a Hyundai Kona EV who was stuck at home for over a week due to a power outage. Because the SUV parked in the garage had only 32 kilometers of autonomy, and the nearest public terminal was 45 kilometers away.
In conclusion, I can assure you that I myself bought an electric car this year. Especially since it meets my needs and the depreciation will be almost zero. This is what I love.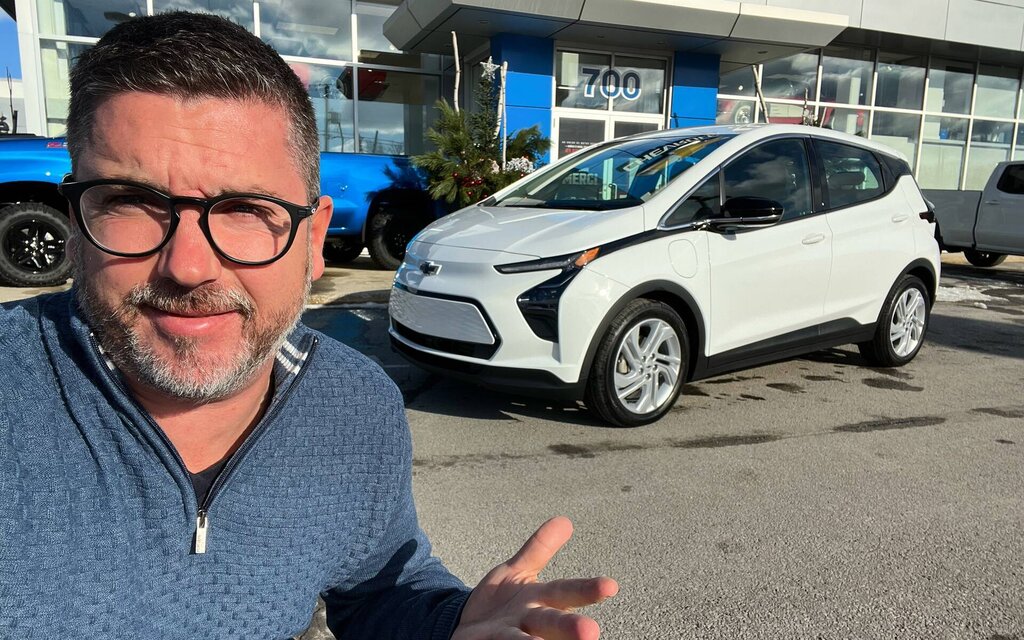 I've also noticed that people who are thoroughly critical of gas cars or who vehemently applaud EV sales sometimes have financial reasons for doing so. Think of those who import electric cars from other provinces into our country, sell or lease them, or the clever strategists who buy, sell… and pocket government loans.
In Video: Car Guide's 2023 Best Buys – Small Format Electric Cars