LIVE – CES 2023: color-changing BMW, Afeela prototype, future of car revealed
L'Oréal continues to advance in beauty 2.0
Brush all types of eyebrows. L'Oréal's promise with Brow Magic is to adapt to each user. By scanning his face with the group's special Modiface technology, a choice of eyebrow shapes is offered.
Then you need to place the Brow Magic miniature printer on the part of the face and make a sweeping motion. It adopts Prinker's semi-permanent tattoo printing technology. Thanks to optical and friction sensors, the eyebrow is brushed and drawn with 2400 small nozzles.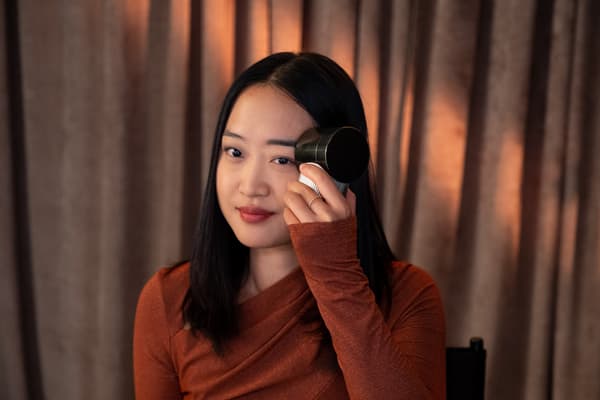 Another innovation that L'Oréal introduced in Las Vegas is the lipstick application. It involves a smart spoon concept developed by a subsidiary of Google to help people who cannot use an arm or hand. The device can relieve 50 million people with poor mobility in the world.
Sony and Honda show the first electric car prototype
The two Japanese players were already partners in the automotive industry with their joint venture Sony Honda Mobility. The resulting car brand now has a name: Afeela.
It was announced during CES, where the highly advanced first prototype of the 100% electric sedan was shown. In addition to classic features such as 470 kilometers of autonomy, the car should shape its uniqueness around the entertainment on offer.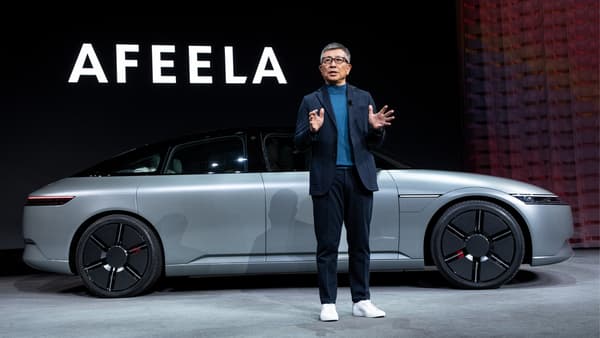 The display plate runs across the dashboard between the two camera mirrors. The rear seats are equipped with a screen. This should allow you to use the PlayStation 5 as an option. This is a big promise from a brand that aims to marry the world of cars with video games, but also music and cinema (where Sony is a major player).
BMW presents a car that changes color
Match the color of her car to the color of her dress. BMW makes this possible with its i Vision Dee concept (for Digital Emotional Experience). The manufacturer demonstrated a prototype of a color-changing car at the CES exhibition.
A total of 32 different shades are available. That's 30 more than the previous concept unveiled in Las Vegas last year. Then it was a matter of offering a gray palette by lightening or darkening the case.
This time, it will also be possible to go out of a solid color for a striped or checkered design. The technology is based on the "e-Paper" film developed by E Ink.
The cabin also offers new features with a new generation head-up display. Information will be projected across the entire width of the windshield.
170 companies on site to defend French Technology
Almost half of the 400 companies exhibiting at CES in Eureka Park are French. France is the most represented foreign country at the Las Vegas show. A total of 170 French companies visited.
Frédéric Simmotel takes you behind the scenes of French Technology's red-cockpit "French Village". The French startup ecosystem has raised more than 14 billion euros in 2022.
PlayStation 5 opens up to players with disabilities
Accessibility is a major issue in the video game industry. While games offer more and more options to configure your experience and tailor it to your abilities, hardware was scarce. Finally, especially at Sony. Microsoft has already worked on this topic by showing an Xbox controller designed specifically for the disabled.
It is now up to the PlayStation 5 manufacturer to address this concern with a dedicated controller. The "Leonardo Project for PlayStation 5" was developed together with disability experts, as well as interested players, associations and game developers.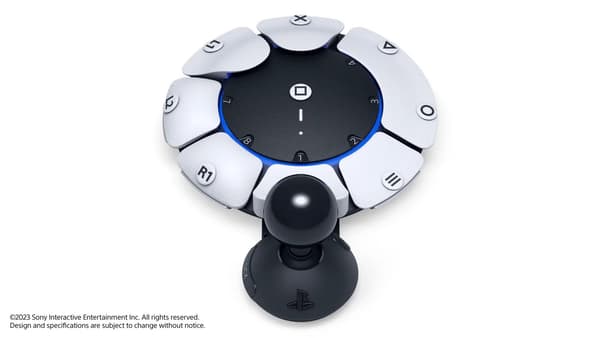 Behind the codename hides a very specific and "highly customizable" product, Sony promises. This controller is comfortable, easy to put down to play, and has a long battery life.
Health is thriving in Las Vegas
But what if keeping track of your health was as simple as taking a selfie? That's what i-Virtual wants to prove. Caducy offers users to film themselves in seconds to get accurate health readings.
This short video allows you to get your heart and breathing rate, blood pressure, stress level or blood oxygen saturation level.
The technology is based on photoplethysmography, a non-invasive optical technique that can directly detect changes in microvascular blood volume in tissues.
Find a selection of health solutions presented at CES in Anthony Morel's Health Tech column.
Bugali, read connected without screen
It looks like a shelf with rounded corners on which the book is placed. The tablet recognizes it and can read it in French or English (even if the book is in another language). A child can have fun touching the pictures that will come alive with sound to explain the scene, play sounds or music. The idea is to really engage the young reader (ages 2 to 6) and make them want to continue reading.
Bugali has collaborated with several well-known children's publishers (Fleurus, Gallimard, Milan, Seuil Jeunesse, Nathan, L'école des loisirs, etc.) to design books dedicated to the concept. About 25 should be available at the launch scheduled for next September (€14.50 for a book – think about a hundred euros for a package including a tablet and two books). Others will come over time to enrich the library, which includes six universes: knowledge, art, emotions, adventure, nature and games.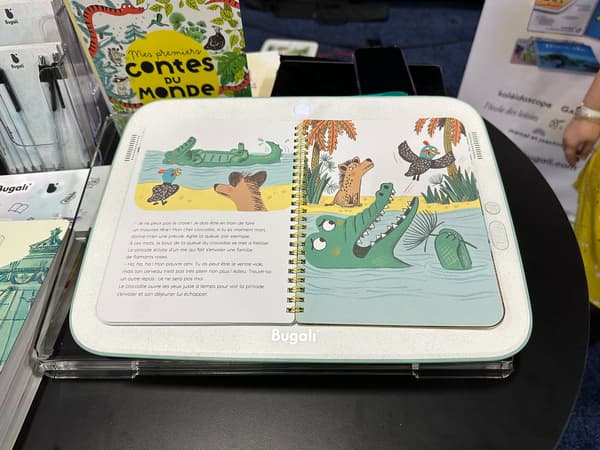 More information here.
The other star of the show is television
Along with cars, television is one of the most popular products at the CES in Las Vegas. This year, manufacturers have chosen to focus on image quality and contrast.
Among the notable innovations in the field are the bezel-less screens. No more cables to create slimmer TVs. LG has only one power cord left. But Displace TV goes a step further by incorporating batteries, allowing it to be connected wirelessly.
Tech&Co brings you CES
CES opens its doors to the public this Thursday, January 5th. A total of over 100,000 people are expected at the Las Vegas Convention Center.
François Sorel and Frédéric Simmotel detail the system set up by Tech&Co to cover the sector's flagship event.
CES opens its doors
Welcome to this new live Tech&Co dedicated to the Consumer Electronics Show (CES).
This Thursday, January 5th, the Consumer Technology Show officially kicks off in Las Vegas. However, many innovations have already been announced yesterday.
Find the first products introduced here.