Astroturfing, or the art of creating fake popular acts
Have you ever wondered if the civil mobilizations you see on the street, in your social networks or in newspapers are really the result of the work of "ordinary" people?
This is not always the case.
Citizen mobilization is such an important factor in terms of social acceptability that some tend to invent fake citizen movements from scratch to create the illusion that the majority supports their point of view. This phenomenon is called astroturfing.
It is a tactic of usurping and instrumentalizing civil movements to support certain interests. A tool for disinformation, lobbying, activism, and public relations, astroturfing encompasses a range of communication strategies. In this way, the sponsors of a message or organization will disguise themselves and make people believe that it comes from and is supported by "ordinary" citizens, when this is false. It is a practice that aims to give credibility to statements or organizations, but hides information about their relationships with each other, financial or otherwise.
Unfortunately, this practice is becoming more and more common, and the advent of digital offers a number of new opportunities. At the same time, it is increasingly hidden, as Sophie Boulay, a communication researcher from UQAM who devoted her dissertation to this phenomenon, reveals in a book listing 99 cases of astroturfing condemned in the last 25 years.
A PhD student in social and public communication at UQAM, I am interested in communication practices of influence in the public sphere.
Synthetic grass or natural grass: distinguishing the real from the fake
Astrotuffing methods are multifaceted: creating fake online profiles, buying fake ones followers Twitter or false positive reviews, hiring people to demonstrate on the streets, creating front citizen groups… The list goes on.
Term astroturfing derived from AstroTurf, a brand of synthetic turf often used in sports fields designed to look like natural grass. It is a play on words with the English denomination of indigenous movements. Astroturf therefore defines these "fake" civic movements, but it does everything to look as real as synthetic turf.
The term appeared in the United States in 1986. It was Democratic Senator Lloyd Bentsen who named the practice after receiving numerous letters from citizens concerned about a proposed new policy on alcohol regulation. It turned out that these letters were not sent by interested citizens, but by the alcohol industry itself. It was then, he said, that he "could tell the difference between indoor roots and astroturf" (I can tell the difference between Mass and AstroTurf).
Here are some infamous examples of astroturfing.
Tobacco industry
One of the most famous cases of astroturfing is the establishment of the National Smokers' Alliance (NSA) in response to the tobacco industry's 1993 anti-smoking legislation in the United States.
From 1994 to 1999, the NSA, masquerading as a non-smoking group but nonetheless secretly funded by the tobacco industry, conducted several public relations campaigns aimed at downplaying the dangers of smoking.
Purdue Pharma
Purdue Pharma is a pharmaceutical company famous for marketing OxyContin, the drug that caused the opioid crisis.
Among the many tactics used to increase sales of this drug, Purdue Pharma created from scratch in 1997 a coalition of doctors, patients, and healthcare professionals called Partners Against Pain (PAP). Despite its independent title, PAP was fully funded by Purdue Pharma. Partners Against Pain's website, brochures and videos were nothing more than promotional tools to convince the public and doctors that opioid use is safe and non-addictive – not the statements they were trying to make.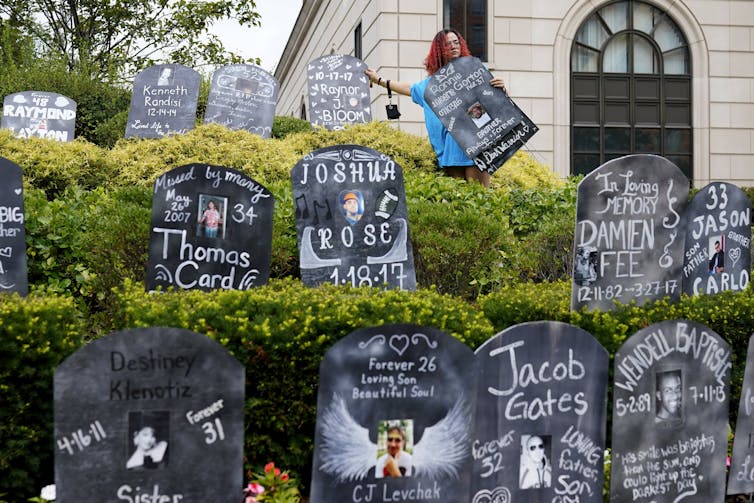 Bell Canada
Canadian telecommunications giant Bell was found guilty by the Competition Bureau in 2015 of encouraging employees to write positive ratings and reviews of the company's free software without disclosing that they were employees. They had to pay 1.25 million dollars in compensation.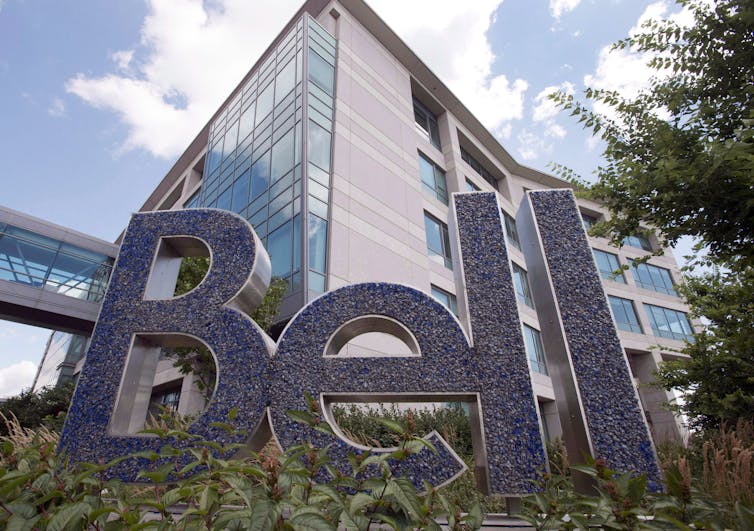 Avisa Partners
French economic intelligence firm Avisa Partners was caught red-handed in the summer of 2022 for using the comment spaces of several media outlets and altering numerous Wikipedia pages, while fake profiles wrote comments or blog posts to project a positive image of the company. tarnishing customers or, conversely, competitors.
The scale of the operation is staggering: Mediapart, one of the targeted media, identified 634 blog posts written by more than 100 profiles linked to Avisa Partners last June.
Framework measures in Canada and Quebec
The Canadian Competition Act prohibits "false or misleading representations". In Quebec, similar provisions exist in the Consumer Protection Act. Article 242 effectively prohibits merchants from advertising by concealing their identity or merchant status.
The laws currently governing astroturfing are not specifically designed to regulate the practice. Not all of them are well adapted to the modern features of astroturfing, which explains the small number of companies or individuals found guilty. This is especially true when astroturf is used for political purposes (to pressure a politician to change the law, for example, to create a fake citizens' movement).
How to detect astroturfing?
Due to their secretive, deceptive and manipulative nature, these fake citizen movements are difficult to recognize. Although astroturfing is becoming more and more popular, it suffers from a paradox: when it is discovered, it ceases to exist. The techniques are indeed increasingly subtle and difficult to detect.
So there is no one tip or trick that works every time to detect astroturfing. Two tips? Trust your instincts and be curious.
A group of patients with a rare disease who suddenly have a huge fund? A new group in favor of an energy project making a sensational entry into the public sphere? A politician who suddenly has a lot of interactions on social media? If something looks bad, it might be. Use your critical thinking. Astroturf's messages can sound really false.
In short, click more to check the true origin of the message and the interests that may be hidden there.