Looking to do better, the Samsung Galaxy Z Flip4's competitor is the Oppo Find N2 Flip
On the occasion of Inno Day 2022, which took place this week, Oppo introduced a lot of new software and hardware. And among them two foldable smartphones: Oppo Find N2 and Find N2 Flip coming to France.
It is likely that 2023 will finally be the year of the foldable smartphone. In any case, to believe the latest announcements of the manufacturers. Admittedly, this was already planned for 2020 Galaxy Fold and Samsung's Flip, but Covid has been there and swept the market in turmoil, especially with component shortages. A market that probably isn't even ready to change.
Maybe this time too. If Samsung has already released the Galaxy Z Fold 4 that folds horizontally and the Galaxy Z Flip 4 that folds in half vertically, Xiaomi, Honor, Motorola or even if Vivo has any competitors planned in the near future. Oppo, in turn, hits its new cards.
Find N2 Flip as a serious competitor
And they will receive two forms of offers: Find N2 and Find N2 Flip. On the occasion of this week's Inno Day 2022 event, the Chinese manufacturer launched them and revealed a little more about its strategy in this market segment, where Samsung is overwhelmingly dominant. And it's the Z Flip 4's direct competitor, the Find N2 Flip, that will take on the tough task of leading the charge globally.
While the Find N launched in 2019 was limited to China, the Find N2 Flip will launch in many countries, including France, after launching soon in the Middle Kingdom in 2023. It follows the design of the Z Flip4 with a frame with straight edges, a large 6.8-inch OLED display that folds in half to present a 3.26-inch vertical panel on the front.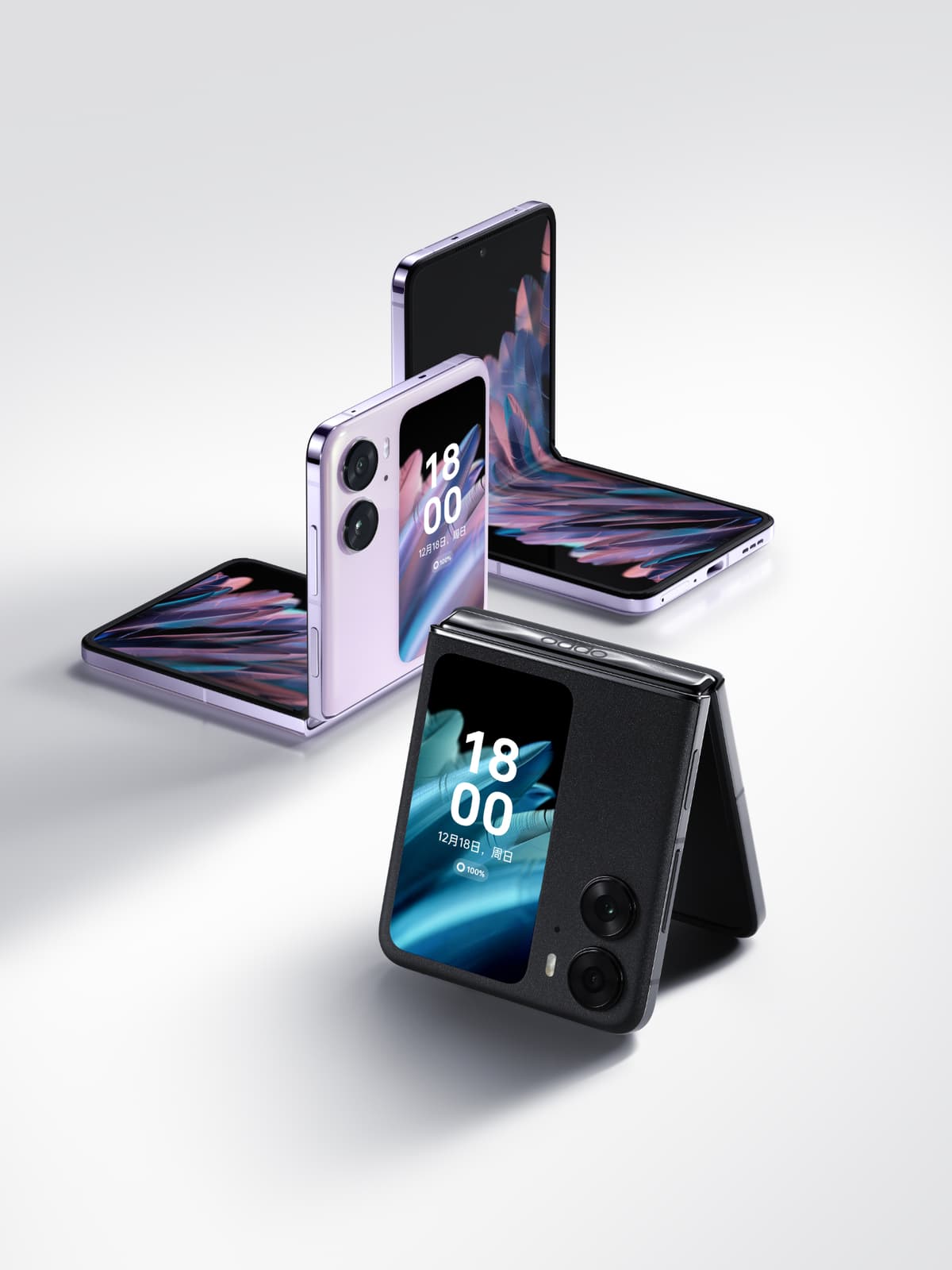 This is also one of the things that sets Samsung apart: the external screen is twice as big as the notification reader and actually allows you to act as a screen for previewing your selfies or regular photos (it can even be kept in tilt mode at 90°).
Because with its first smartphone in Flip format, Oppo promises to solve various problems related to flip phones. This also applies to autonomy. While the Galaxy Z Flip 4 didn't shine with its fast flat battery, the Find N2 Flip has a 4,300 mAh battery that will easily last more than a day and supports super fast charging. To make it consume less power, Oppo opted to equip it with a MediaTek Dimensity 9000+ processor that manages resources better. There is also a dual photo sensor which is used for taking photos as well as selfies.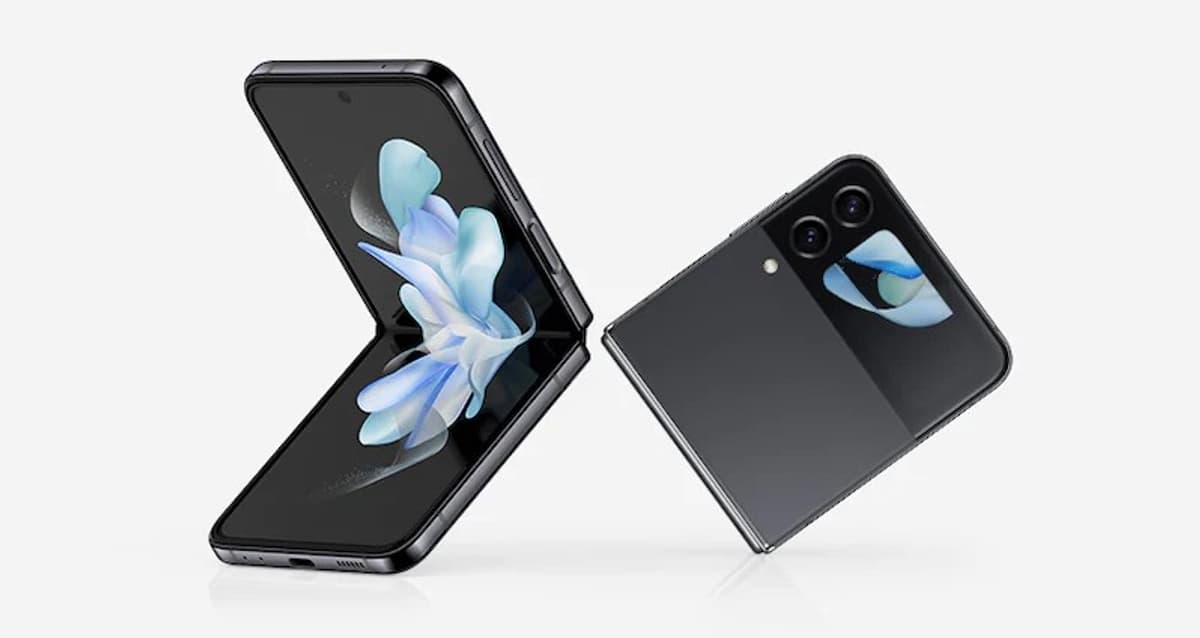 The compact design has been studied to fit in a pocket or palm, but that doesn't mean the Asian giant has to compromise on basic operation. The crease is supposed to be invisible. To achieve this, Oppo has redesigned the Flex hinge to make it thinner, smaller, but even stronger. It is made of carbon fiber and durable aeronautical alloy. There are still 100 elements, which is 36 fewer than the first generation Find N.
The Oppo Find N2 is still an excellent model to be released from France
The second generation of the Find N, a smartphone offering that opens up to offer a larger screen, is also coming very quickly. With a more compact size than the Samsung Galaxy Z Fold 4 or the closed Huawei Mate Xs 2 (132.2 x 72.6 x 14.6 mm), it fits easily in your hand while offering a 5.54-inch external Amoled 120 Hz display. This makes it a small format smartphone without being massive. It's also fairly light for its concept (233g for the black plant-backed version, 237g for the dark green and silver).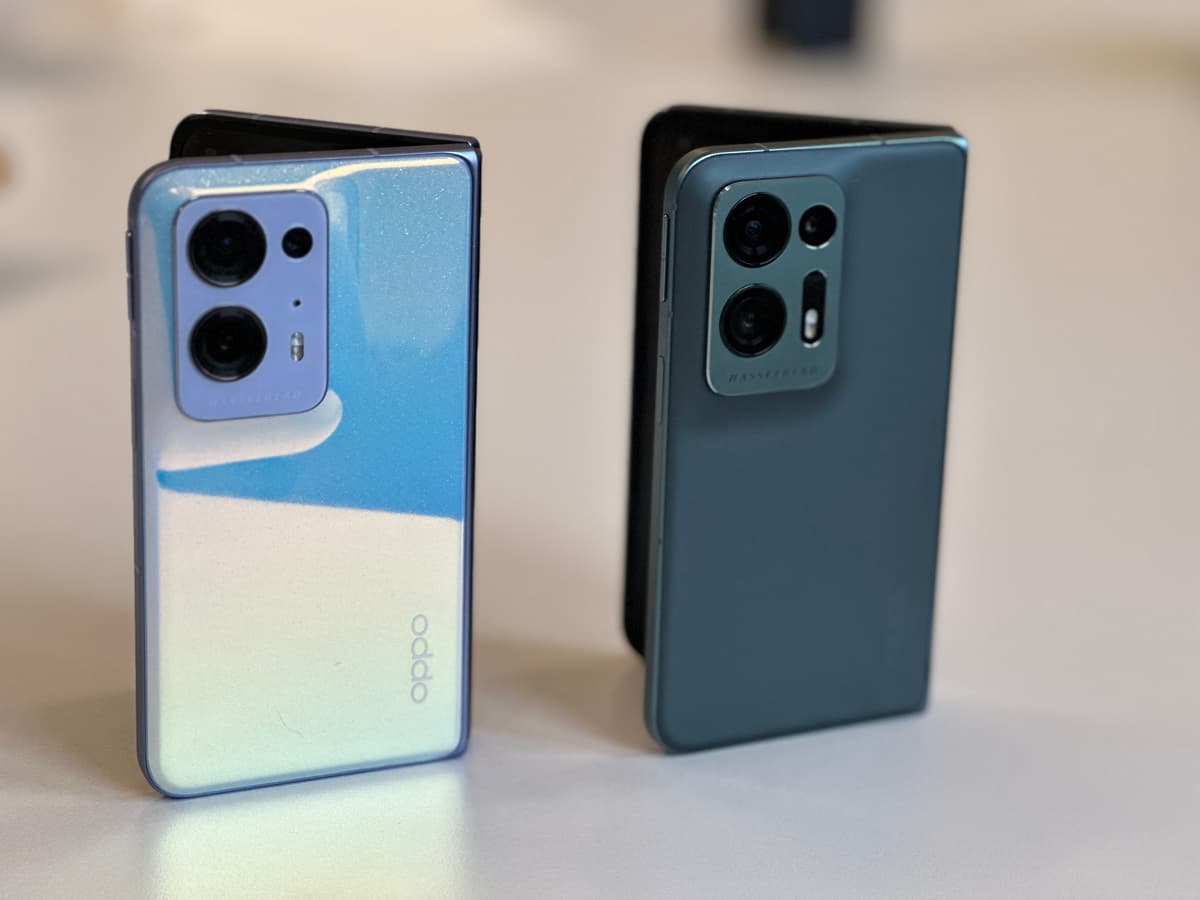 When opened, the Find N2 displays an ultra-bright 7.1-inch Oled HDR10+ display (up to 1550 nits) with a variable image refresh rate from 1 to 120 Hz to match the plate's performance and energy to your activity. This allows you to display multiple programs at the same time. It is also very thin (7.4mm).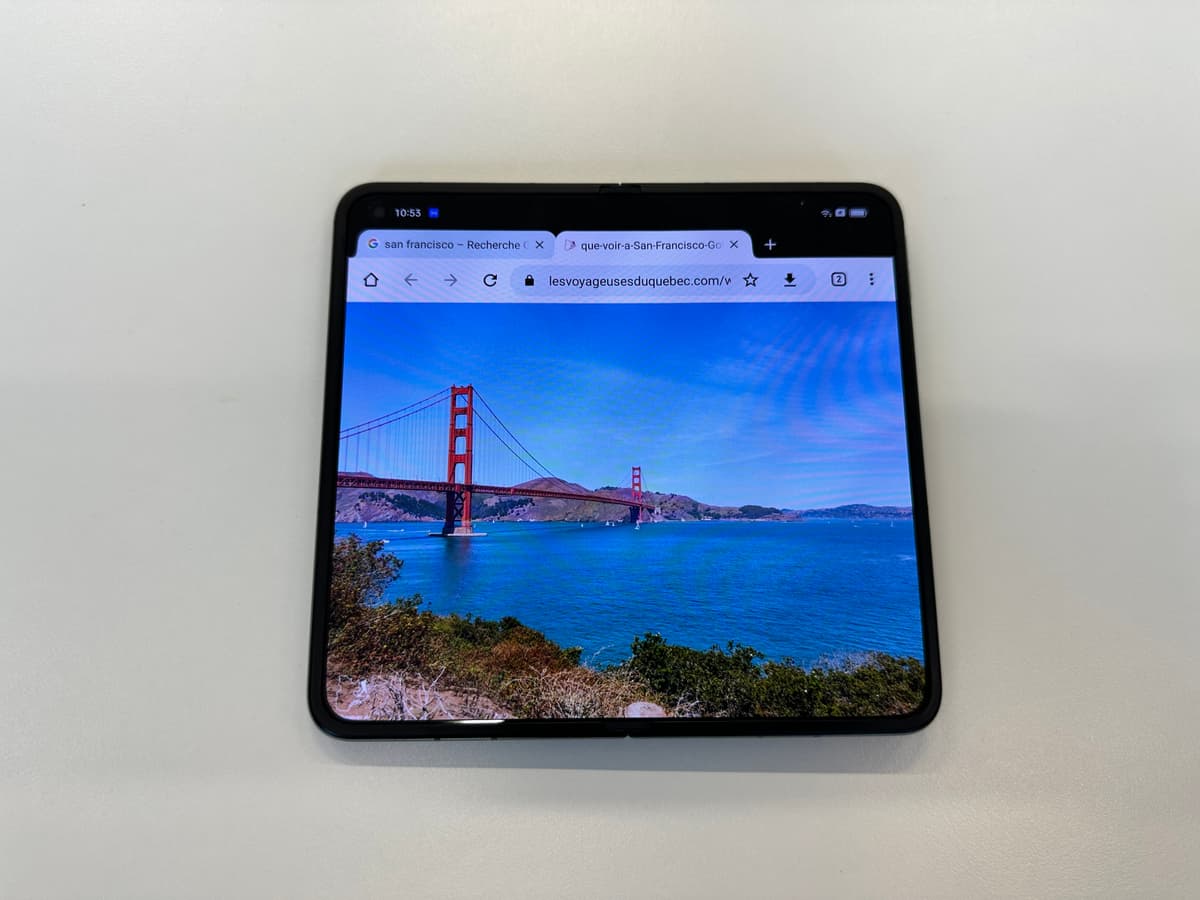 On the back, there are three photo sensors, including a Hasselblad-designed 50MP primary sensor, a 48MP ultra-wide-angle and a 32MP 2x telephoto lens. It also offers 4K video and the ability to record or take photos by placing the device at a 90° angle.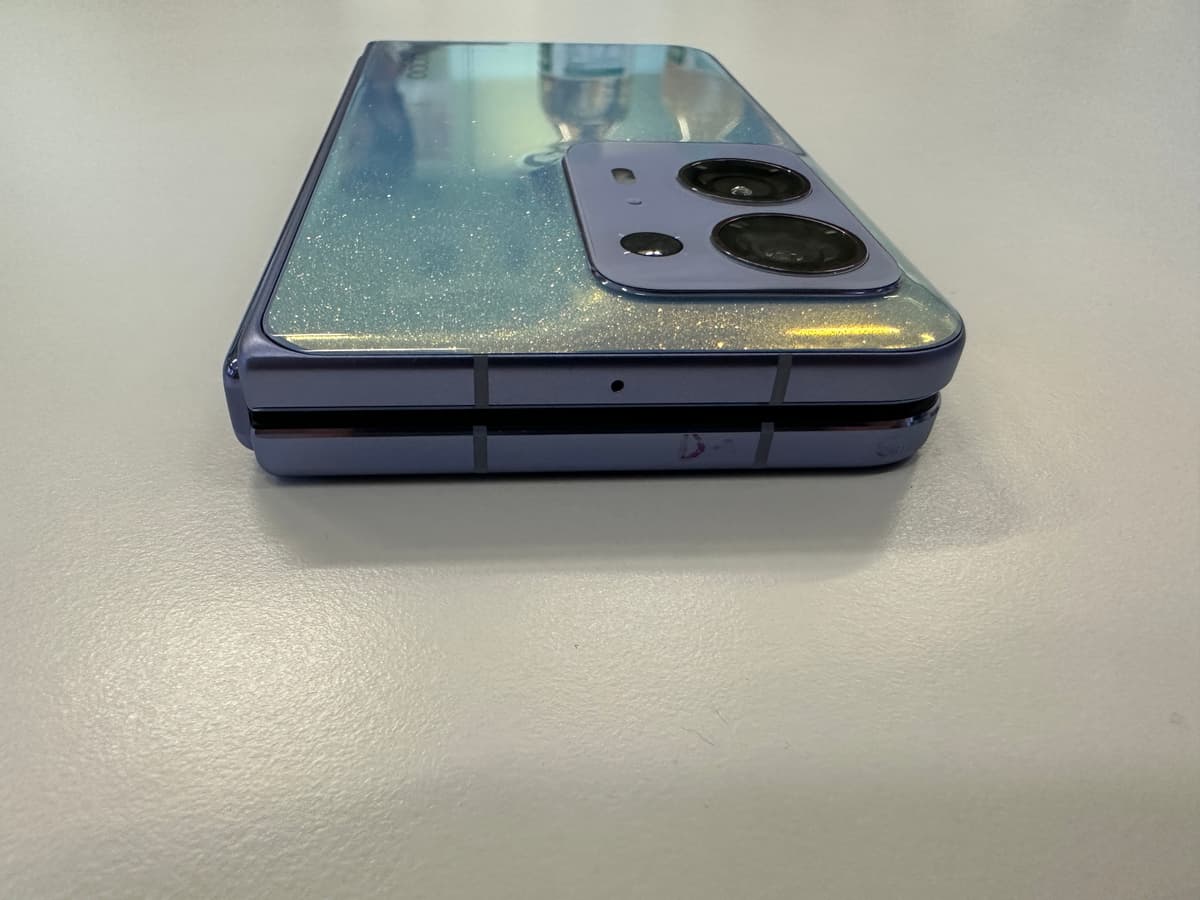 The Oppo Find N2 also promises to be very powerful with a Qualcomm Snapdragon 8+ Gen 1 processor, 5G compatibility, long battery life (4520 mAh) and super fast 67W charging. no certified water resistance. That doesn't stop it from resisting splashes, Oppo assures.
"Foldable smartphones are one of Oppo's most important product focuses," said Billy Zhang, president of international sales and services. With the Find N2 and Find N2 Flip, Oppo confidently enters the fray in this growing segment." And the company even says it is ready to invest in foldable smartphones for the long term.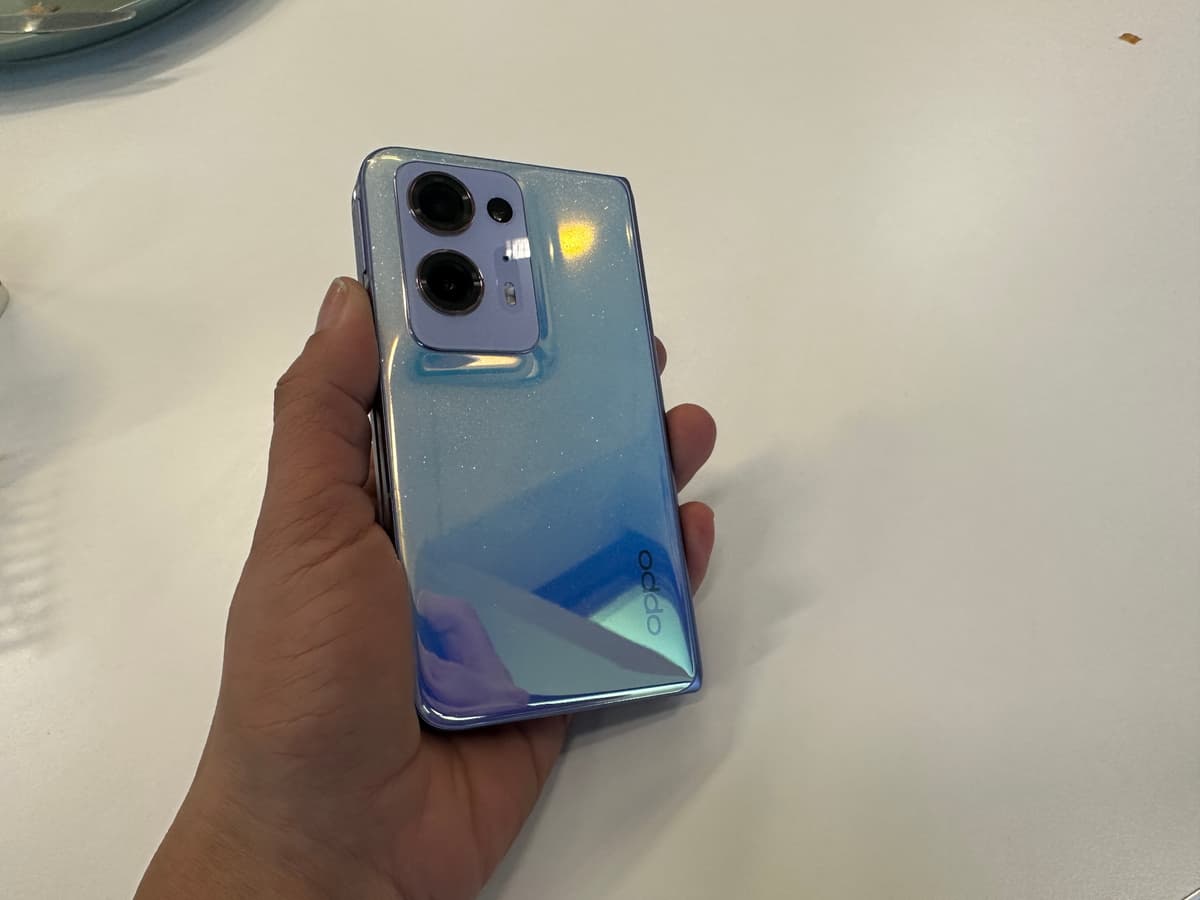 But it will now be overtaken by the Find N2 Flip, which the brand will launch globally in the first quarter of 2023. Therefore, a model that meets the expectations of users who prefer a vertically folding model like the Galaxy Z. Flip or Motorola Razr. A technological feat with a reduced but sturdy hinge that minimizes screen bending, the Find N2 will still be waiting outside of China. It's the fault of apps that are very popular, especially in the West (Instagram, Facebook, YouTube, etc.), whose screen is not yet optimized for a square enough screen.