The Korean Cultural Center in Paris welcomes artist Eun-Me Ahn
From December 13 to 23, 2022 Korean Cultural Center of Paris Welcome to exhibition "1'59 – Let's score it!" by the choreographer Eun Me Ahn.
Since 2010, Korean choreographer Eun Me Ahn has been traveling France, inspired by the people around her to create shows for and by dance lovers. "1'59 – Let's Score It!" presented at the Korean Cultural Center on November 4th and 5th. As a continuation of his latest creation, the exhibition is presented to you, which includes numerous demonstrations of fragments from this dance work. allowing you to start the new year off on the right foot. Following the success of the 2022 edition of the OVNi festival, an international event designed as an innovative and original platform promoting video art, this digital exhibition will take place from December 13 to 23 and will take you to an exhibition. journey , both between different musical genres, and at the heart of the touch that combines choreography and the natural movement of bodies.
This project is a continuation of the Korean Cultural Center's choreographic program "Chum, Dances of Korea" and its 4th edition embodies Eun Me Ahn's desire to continue exchanges with French dance lovers to create new, ever more dances. original shows together. Based on the postulate that individual or collective artistic creativity is a powerful vector of self-expression, the Korean choreographer affirms that each of us, professional or not, can claim this space of expression and life.
Therefore, Eun Me Ahn's philosophy and goal is to introduce unknown contemporary dance into the daily life of the participants, thus offering them a form of movement and freedom of spirit. Eun Me Ahn's creativity really finds its source in the observation of gestures and everyday body movements. Therefore, everyone is free to express themselves without the limitations of space – a space that opens the door to a whole world of creativity that we embrace and that is unique to us and encourages us to invest in ourselves. future projects.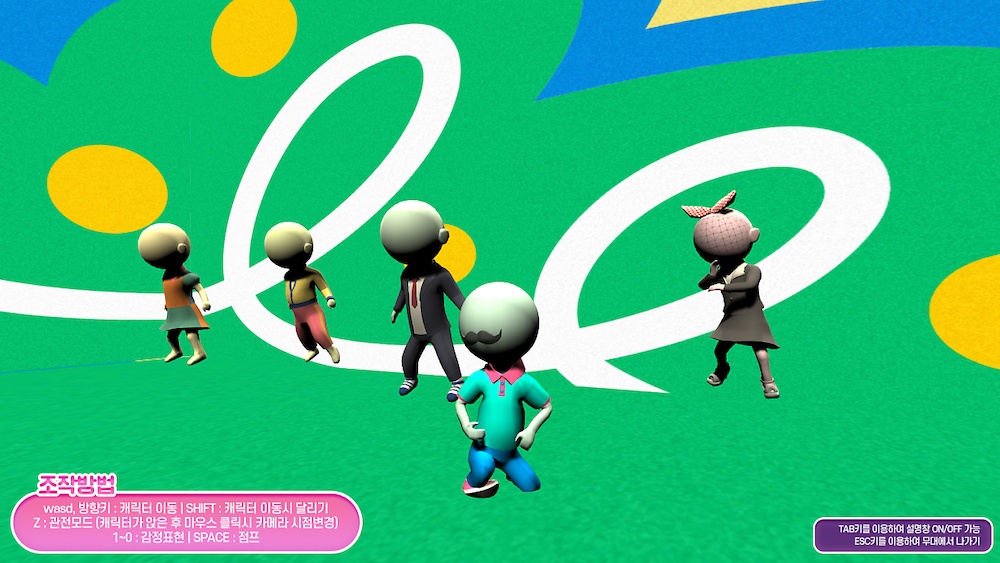 So here you go, "1'59 – Let's Score It!", a series of nearly forty sketches that highlight the creative expression of bodies and invite the public to think about bodies. you will have the opportunity to see many fragments from the piece. the state of our societies today. Each piece of art, lasting one minute and fifty-nine seconds, corresponds to the average attention time the public gave to the video before it was snapped. The selected original scenario also aims to attract the public's attention and encourage them to think about their behavior as well as the environment. Put together like a patchwork, these videos aim to present a moment of encounter that is undoubtedly the most important, but also the loneliest and most hilarious of a lifetime.
Through this exhibition, born from Eun Me Ahn's desire to explore the future of this art represented by dance, the visitors of the Center will be able to travel between different musical genres and experience a moment of sharing, transcending the boundaries of language and origin. . Emphasis is placed on the exchange of artists and enthusiasts who can bring innovation to the art of dance together.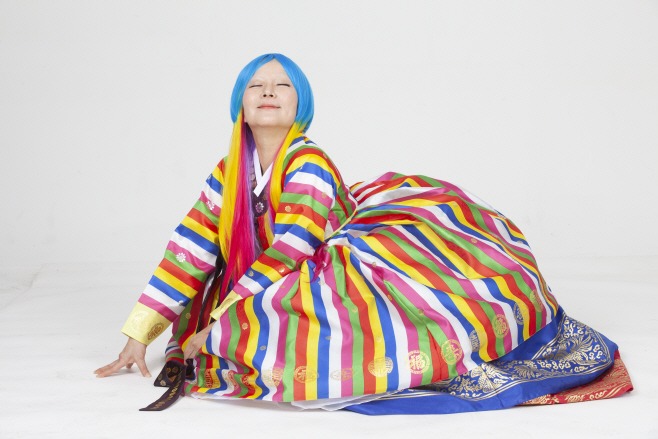 In the second part, the "Dance of gratitude to death" in the form of a video game applied to motion recognition software allows the body to take the first step in freedom of expression. With this project born during the global Covid pandemic, Eun Me Ahn seeks to create a new virtual space where one can participate in a light and joyful atmosphere through dance, ignoring the environment that surrounds us. Thus, each participant will be able to dance his avatar in this virtual world by following the choreographies taken by the artist from 7 emblematic pieces.
So what are you waiting for? Don't miss this opportunity to challenge yourself and who knows, maybe you will discover a new passion for dancing?
Eun Me Ahn She studied dance at Ehwa Women's University in Seoul. She founded Eun Me Ahn in 1988 before moving to New York to study at the Tisch School of Dental Art in 1991. In 2001, Eun Me Ahn returned to her native Korea, where she continued her choreographic practice by revisiting her country's classics ("Prince Bari"), often working with non-professionals, and focusing on themes such as generations ("Dancing Grandmothers"). , "Dancing Teenager", "Dancing Middle-Aged Men"), disability ("Ahnism Dance with the Visually Impaired" or "Daesh Dance with People with Dwarfism") or more recently in "North Korea Dance" Korea between South and North Korea relations".
With more than 150 works in her repertoire, she is internationally recognized for her emblematic works such as "Symphoca Princesse Bari", "Let Me Change Your Name" or "Dancing Grandmothers".
CONTACT
Korean Cultural Center in Paris
20 rue la Boétie
75008 Paris, France
Phone: 01 47 20 84 15 / 01 47 20 83 86
For any information or query regarding our center, write to us via e-mail "info@coree-culture.org".
INTRODUCTION
Subway : Miromesnil (lines 9 and 13), Saint-Augustin (line 9)
bus : 22, 43, 52, 93, 20, 84
PRICES
ADMISSION IS FREE
All cultural events offered in our center are free of charge.
Advance booking is recommended: https://centreculturelcoreen.mapado.com
(online reservations generally open 2 weeks before the date of each event).