Les Sables-d'Olonne Vendee. Launch of the Great Sablais Classical Music Festival
The launch of the great Sablais Classical Music Festival, to be named after:
"Les Sables-d'Olonne: the Villa Charlotte classic".

This will be the 1st edition of the Sablais Classical Music Festival, which aims to be international.

An exceptional cultural space
The violin will take center stage as it pays tribute to virtuoso violinist Charlotte Wormes, wife of MP Joseph Chaley, now called Villa Charlotte and destined to become an exceptional cultural destination.
It remained to find an artistic director whose aura was indisputable to start and emphasize this future Festival. Unanimity went to Fanny Clamagirand, who had already distinguished herself in Les Sables d'Olonne performances and was awarded numerous awards around the world.
Fanny already has a successful career as a soloist on the biggest international stages.
With his sensitivity and vast knowledge of the violin, he will bring the necessary spirit to the start of the festival and will be able to attract well-known artists.
Alain Duault, Béatrice Berrut, Anastasia Kobekina, Trio Sitkovetsky are approaching.
Tribute to Charlotte Vormèse
Villa Charlotte is fully renovated, this 1st edition will be held mainly at the Logis du Fenestreau. Six or seven concerts are planned for three days.
Before hosting the entire Festival in 2024, the gardens of Villa Charlotte will host musical tours.
The Les Sables-d'Olonne Conservatory of Music has already been contacted for the organization.
As for the spirit, the idea will be to try to recreate the emotion that existed when Charlotte Vormèse was in the villa. Historical documents and archives relating to Charlotte, her career Villa give an insight into the atmosphere of the time.

Let us not forget that Charlotte Vormèse (1871 in Dijon – 1938) (1st prize for violin of the Paris Conservatoire in 1885 and 1st prize for piano in 1886) performed almost daily at the greatest concerts in Paris and He performed with the greatest musicians, including Camille Saint. Saens (1835 – 1921) and Maurice Ravel (1875 – 1937) for example.
.
.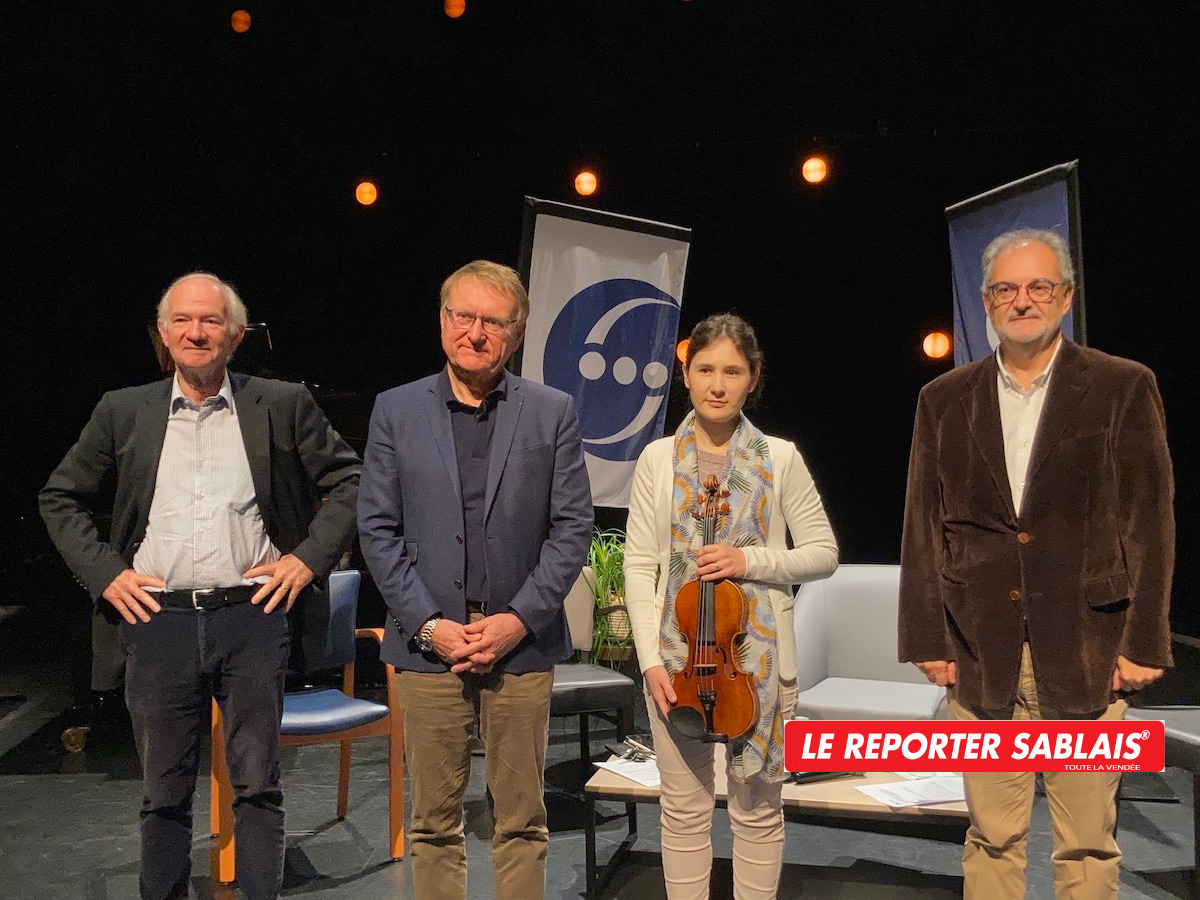 .
Goffriller and Stradivarius
Charlotte Vormèse lived in the cultural and artistic atmosphere of an artistic and productive period that this Festival aims to highlight through art and culture.
An extensive program that will activate the boxes of Logis du Fenestreau and then Villa Charlotte. Undoubtedly, random conversations, we will come to mention the famous Stradivarius.
Fanny Clamagirand usually plays a 1700 Matteo Goffriller violin made in Venice.
We already know that one of his teachers was lucky enough to give him a gift at one of his concerts.
He was 15 years old then.
It belonged to the famous French composer and violinist Pierre Rodé (1774 – 1830), concertmaster of Bonaparte's personal music (circa 1800), then concertmaster of the Court Orchestra in St. Petersburg.
Pietre Rode is considered the father of the French violin school and developed the violin method with two other musicians.

APPOINTMENT From September 15 to 17, 2023.
It is on this date that the first notes of the 1st "Villa Charlotte Classics" Festival will be heard during Heritage Days.
.
Video of Fanny Clamagirand on violin
.
.
.
Video of Fanny during the presentation of the next Les Sables d'Olonne Classical Music Festival
.
.
To promote press pluralism, publish your legal notices on our site:
https://www.lereportersablais.com/annoncesjudiciairesetlegales/
.
.
.
The 2022 donation campaign for "Le Reporter sablais" has been launched

.