Véronique Champollion: "Lo viatge ver de Santa Reparata (…)
Véronique Champollion's main material is paper. She uses it to shape, sculpt, wrap and create all kinds of skin.

Her paper characters come from her rich imagination, drawn from fairy tales, mythology, and popular culture, where stories big and small collide.

Born in Valence, Véronique Champollion studied at the School of Decorative Arts in Paris, graduating in 1981. He first specialized in caricature before embarking on a prolific, multifaceted and highly technical work: drawings, sculptures (mainly on papier-mâché), photographs, repainted photographs, use of salvaged objects, engravings (on an impressive wheel press). His mastery of techniques is remarkable.
It all starts with the new paper where his words, sketches, drawings are put for the first time.
He writes stories, invents characters, gives them character, personality and then activates them.

After imagining, writing, describing, drawing them, he binds them. His characters, born on paper in two dimensions, are given new life: they are then transformed into sculptures.
For thirty years, thousands of figurines have emerged from his hands, his imagination, his connection to art history, or simply his humorous revision of history.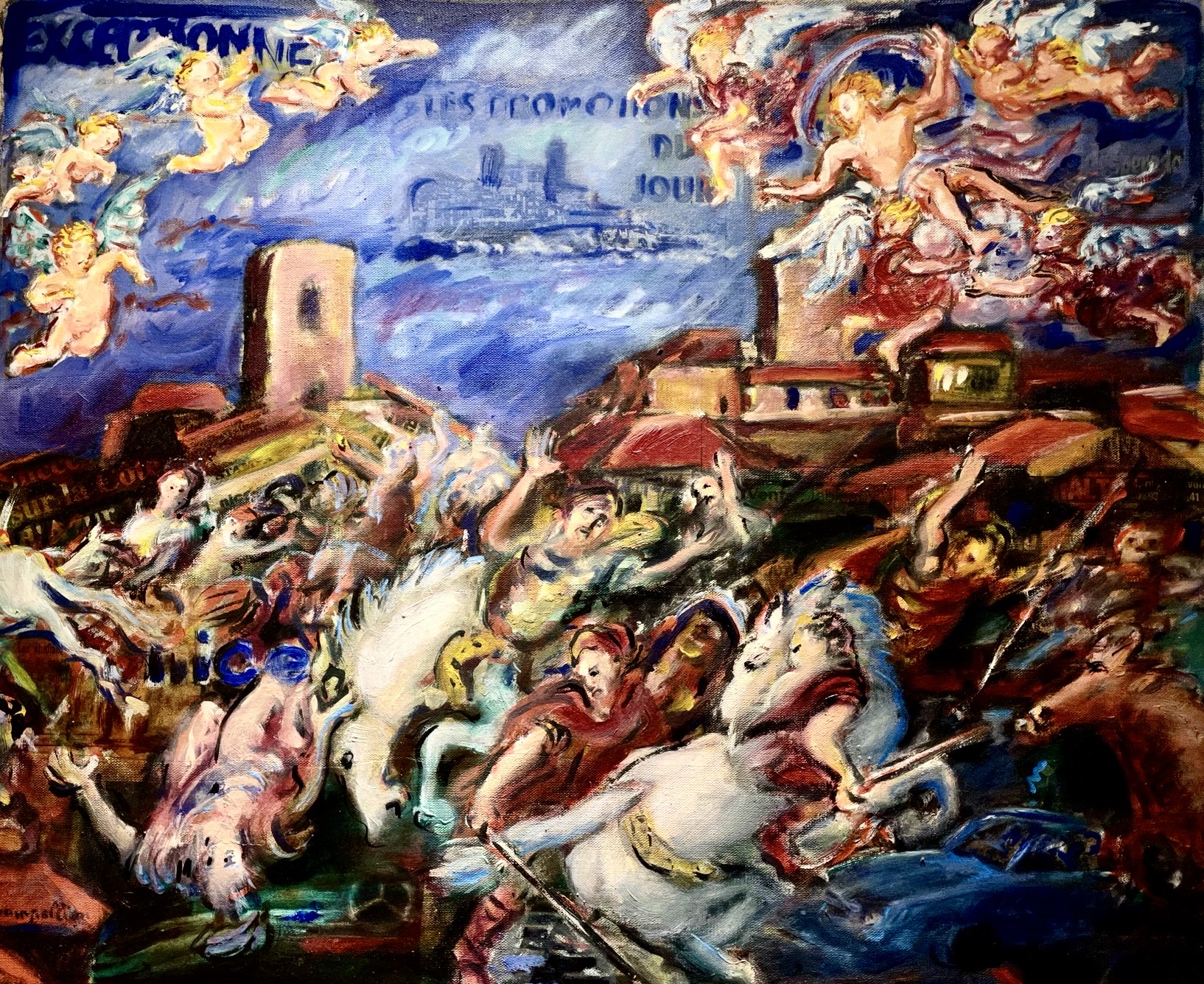 His latest work, an illustrated book, is an original comic telling in his own unique way the story of Saint Reparate, a well-known saint in Nice, whose church is named after him.
This saint is also the patron saint of the old Florence cathedral, where Santa Maria del Fiore was built, the Duomo, whose dome dates back to the 13th century, is world famous. With a height of 45.5 meters, it is the tallest in the world and is considered the first monument marking the beginning of Renaissance architecture.
story Santa Reparata A very young 17-year-old girl who was martyred for her Christian faith but miraculously survived, impaled, a timely shower prevents her from burning, then she drinks hot water, but she survives. Finally, he is beheaded and his body is placed on a boat in front of his hometown of Caesarea. The boat sails through the Mediterranean Sea before reaching the shores of Nice and being brought back to shore by angels. His remains were interred in a chapel on the site of present-day Old Nice before being interred in Sainte-Reparate cathedral in 1690.

His main attributes are sometimes a dove coming out of his mouth, a palm of testimony, a book and even a doomsday flag.
According to legend, it was a pigeon that steered her boat, but after spending weeks searching for how the boat could sail alone in the winds, Veronique Champollion came to the conclusion that they were most likely seagulls. A "enduring and experienced" ship helmsman.
This continues in Nissart, but also in the great mixture of languages, because in the saint's time the Mediterranean was a "babele of languages": nevertheless, people were able to exchange and understand each other despite their different dialects: Latin, Greek, Provençal, Arabic, English, monegasque and of course in Nissart, which the artist-author does not hesitate to use in many of his quotations.
Completely revised, the saint's story becomes an odyssey that begins with a terrible storm, then an attack by pirates, who will be chased away by seagulls who come to his rescue. Later, he will encounter the remains of the Minotaur, the boat of Theseus, whose boat carries the remains of Ulysses, a parrot, and a dove that interprets the action in the barn or translates it into French throughout his journey. Beautiful coastline.
Each board is thoughtful and original, and there is even one dedicated to a detailed description of the ship. All this story is told in a cheerful style using photos, drawings, collages.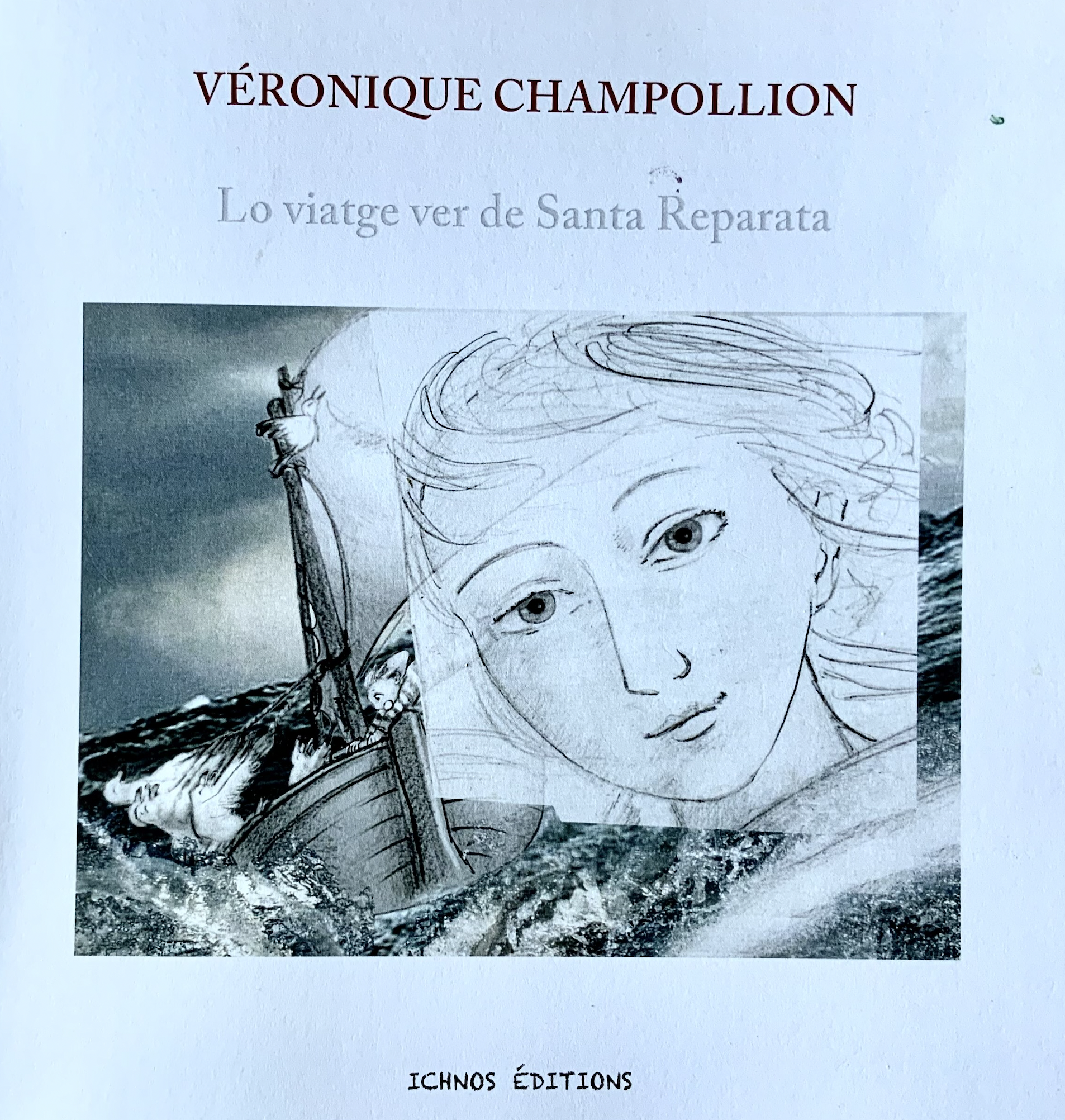 "Lo viatge ver de Santa Reparata", Ichnos Editions, €22